Garden furniture
28 June 2013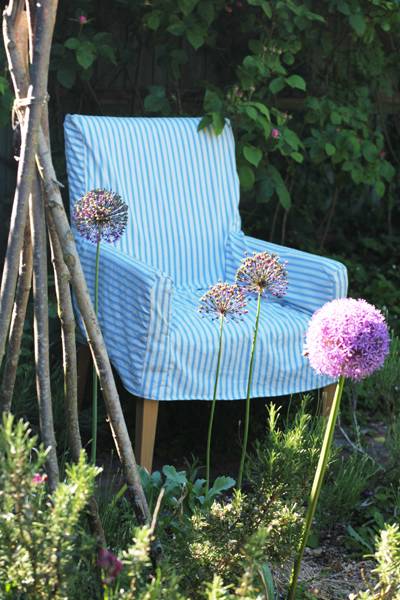 In between summer showers I take a comfortable seating option with arms into the garden to read a book in. It sounds middle aged but deckchairs annoy the backs of my legs, and lying flat on the grass invites the dog to drop a constant supply of stones by my face thus getting no further than one or two paragraphs.

The chair here is an Ikea upholstered model that I bought a couple of years ago with the intention of making a simple loose cover to jolly it up. And so, as with many of my bright ideas , it sat in my office unadorned for month upon month.

What I needed was an incentive, which came my way in the autumn with sewing classes run by Tessa Brown. There`s something about working in a group of people that is more fun and less intense than when it is just you and a pair of scissors. The biscuits were delicious, the chat good, and Tessa showed me how to make my very own couture chair cover from scratch.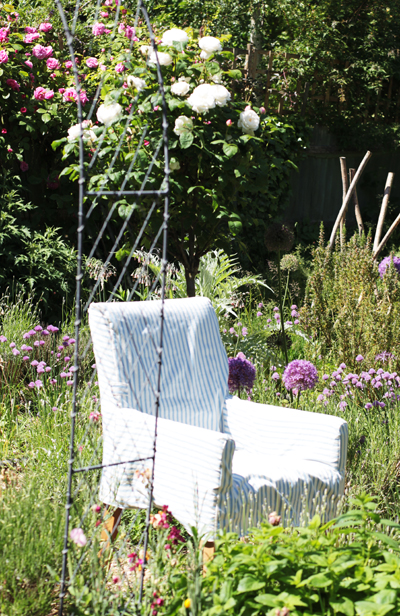 The fabric is Ian Mankin cotton ticking which I pre washed and pre shrunk. Very useful for dealing with mud paw prints now that the dog and cat are making moves to hijack my comfortable chair.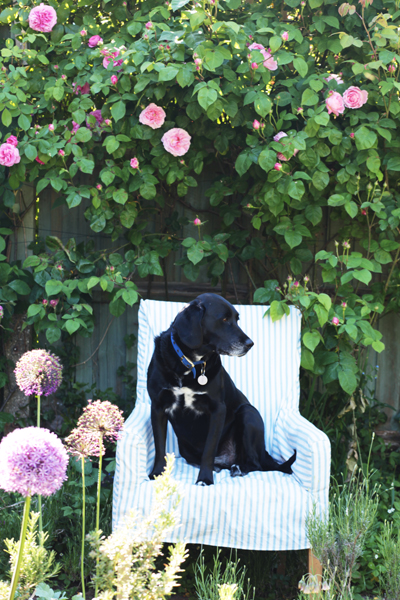 Tags: ticking, stripes, blue, summer, garden