Purecolour summer
16 July 2015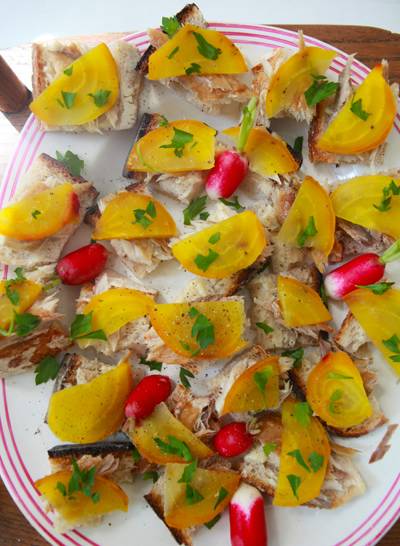 I aim for colourful and simple eating on hot summer days. For evening drinks or starters at lunch or dinner I pass round smoked mackerel, beetroot and horseradish on pieces of soda bread or a huge plate of raw vegetables and
beetroot
puree . Carrots, chicory, cucumber, radishes and courgettes are perfect vegetable colours in orange, pink, green, and yellows. Substitute the puree with garlic mayonnaise. These went down a treat at my
Pure Colour
book launch in June, when the garden was heavy with the scent of rose blooms .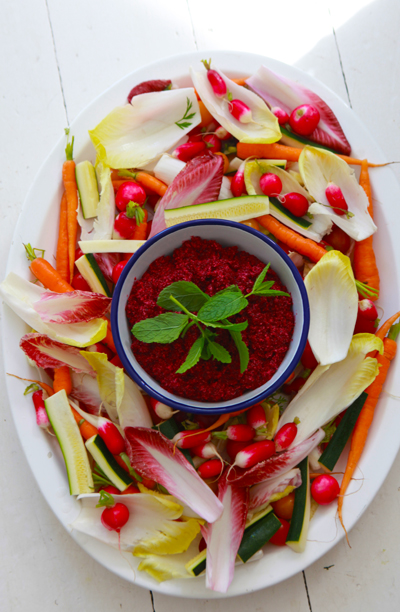 For the book launch we hung garlands of
lights
which gave a twinkling summer garden party feel to the occasion. Their waterproof qaulity is being tested as we leave them up through the summer cloudbursts to enjoy on warm evenings.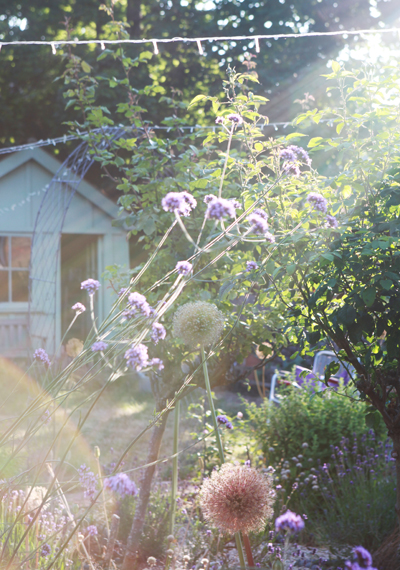 Summer colour in the garden doesn`t stop when the roses are over. I stitch cushions in rose pink cotton velvet, and purple and yellow linen by
Manuel Canovas
to keep the vibe going.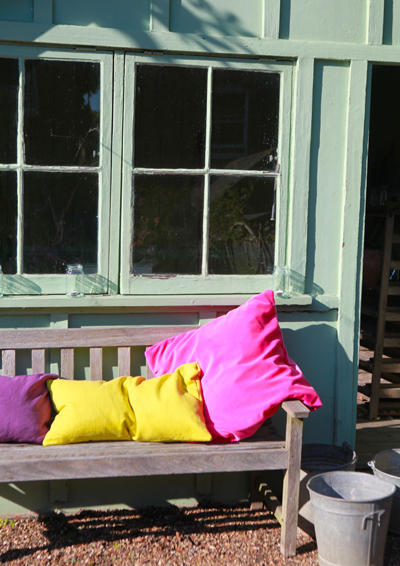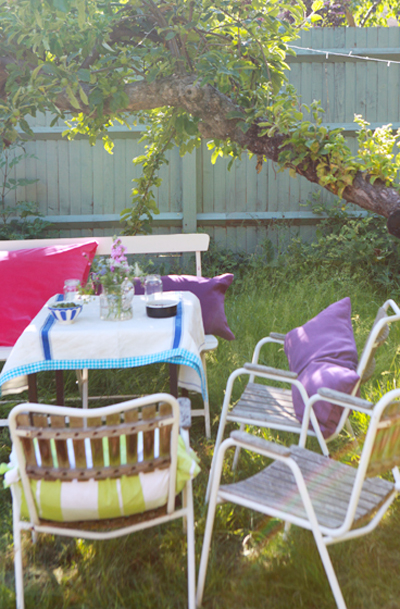 And there`s cake. Cake is best eaten outside on a winter picnic, or somewhere shady on a hot afternoon. I make a basic Vctoria sponge and smother it with lemon butter cream.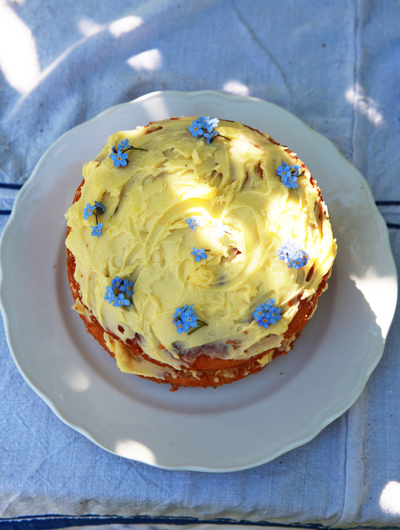 Tags: purecolour, summer, simpleliving , cake, homemade, linen, cotton, garden