Rhubarb Salad
08 February 2013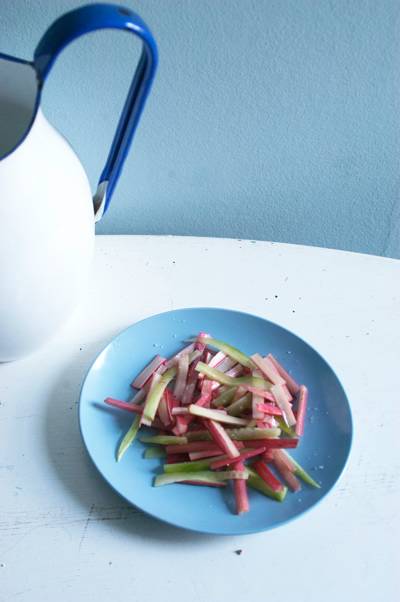 `I Like a nice bit of rhubarb` says the barrow lady stuffing a handful of pink and crimson stalks into my shopping bag. I do, too. Especially these vibrant and tender stems- see below - from the `Yorkshire Triangle `. Roughly bordered by Leeds, Wakefield ,and Rothwell, this is an area of long established forced rhubarb growers. Unlike outdoor varieties, forced roots are grown in fields for two years where they store energy and are moved into forcing sheds after November frosts. They are then grown in darkness, and even harvested by candlelight to avoid photosynthesis which would turn them green.
.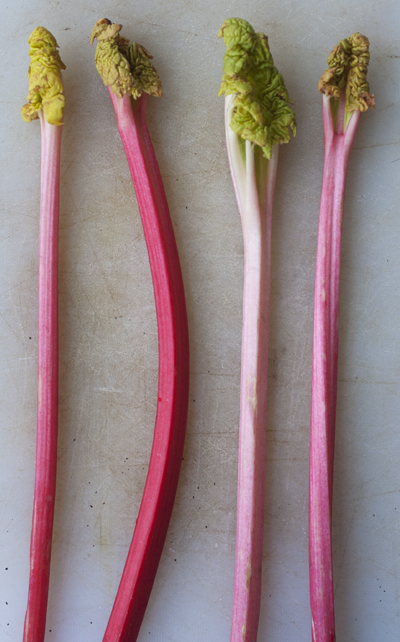 We think of crumbles and fools and other sweet rhubarb puddings, but in Niki Segnit`s
Flavour Thesaurus
she writes about an Iranian recipe for thinly sliced cucumber and rhubarb tossed and left to stand for a while in salt, and then mixed with rocket, lemon juice and a little mint. I tried it, see, first pic above, sans mint and rocket , and it`s delicious. Segnit also describes how rhubarb might work in the sweetly spiced, fatty tagines of north Africa.
Last night I had one of the prettiest fish dishes ever under the railyway arches at
Maltby Street
: a row of diced rhubarb perched on a fillet of smoked mackerel. Pink on amber/brown fish skin a beautiful colour combination, and the tartness of the rhubarb goes so well with the rich oily fish.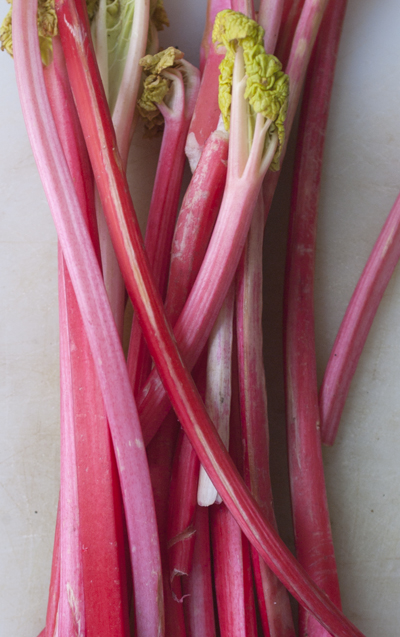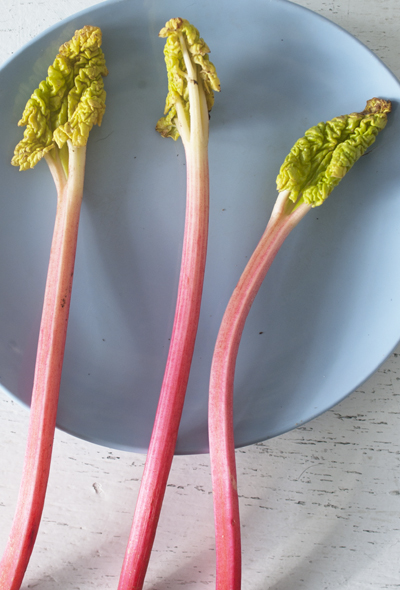 Here`s my favourite take on rhubarb: baked in the oven at 150C with sugar and orange zest for about 20 minutes . Delicious with cream.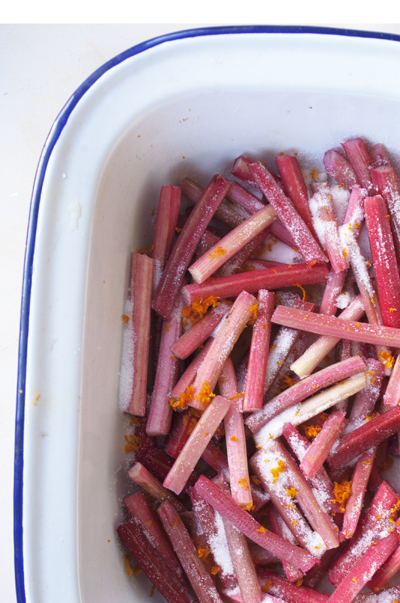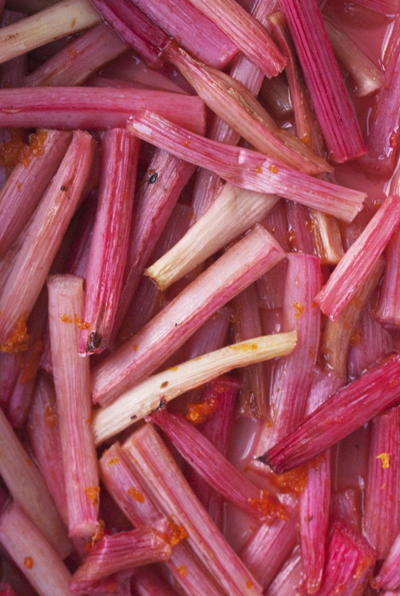 Tags: colour, winter, simple, home cooking, rhubarb