Spring break
18 April 2014
Up with the lark. 4.30am actually. Ring at the door bell. Dog barks loudly and wakes me from dream where a shoot is submerging the house in folds of paper. Stagger downstairs and peer through the knobbly glass door panel. Vague outline of man in motorbike helmet. Panic. It`s a smash and grab raid? "Who is it ?". ``Pizza". "Pizza, pizza who? " I say. "It`s paid for " he says, and hands over a box from a thermal bag. " " It`s 4.30, I didn`t order this, and it`s stone cold" I say, and stagger upstairs. Someone has messed up at pizza HQ.


Wish the `instant` of nocturnal fast food delivery , could be applied to building work. One thing leading to another is what building is all about. The attic bathroom project would have been done and dusted but for this week`s discovery of a wasps` nest, parts missing, and paint colour mixed with the wrong base. Plus the soggy fallout from the unfortunate incident in the downstairs bathroom when X and X removed the lavatory as part of the panelling job, and flooded the ceiling below. `You`ll have to get in your plumber` they try. Hmmmm. "You did say X and X were competent at removing bathroom fittings" I remind the contractor. And on, and on it goes.

Oh well. There`s always the garden. My touchstone of sanity. Spring is at least a month earlier than last year and we are soaking up the scents of bluebells and frothy blossom like parched drinkers. Best job of the week has been raking bag of grave in the relining of the pathways between the parterre beds. They look refreshed, almost like clean linen.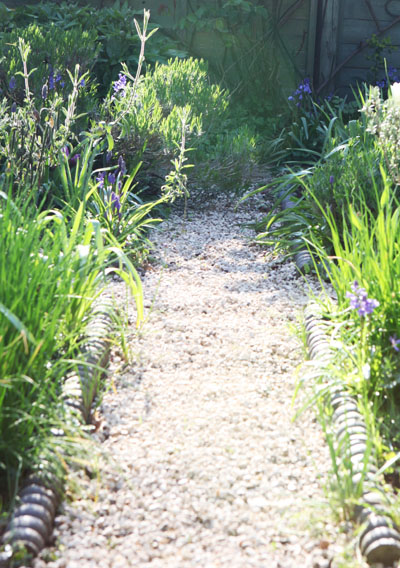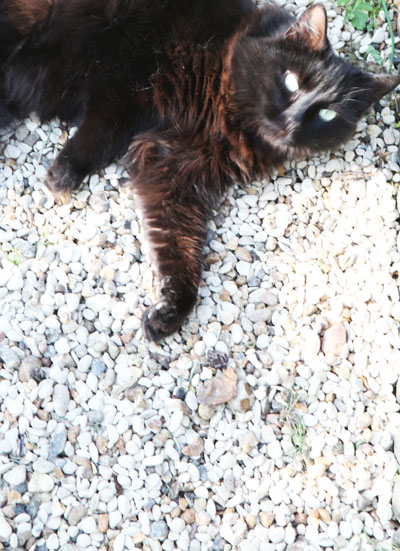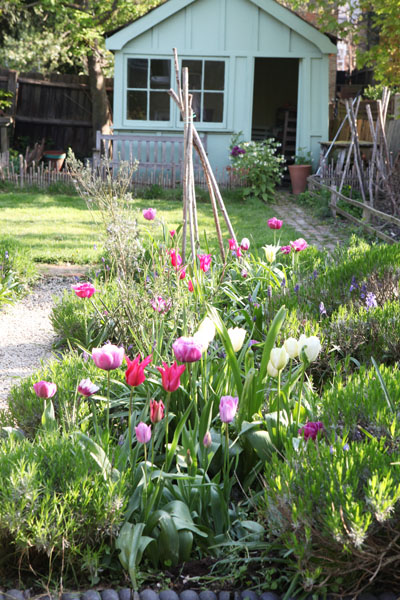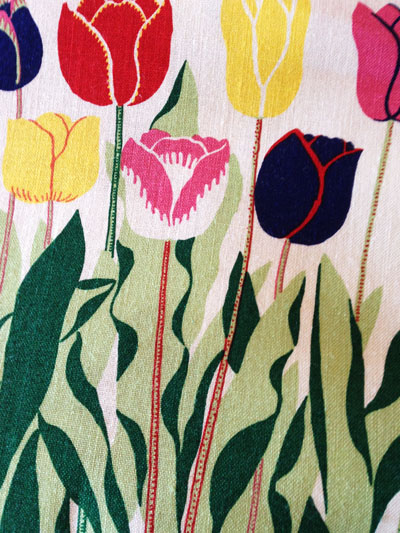 Unsurprisingly, I`m longing for the weekend. I think that spring lamb will be on the menu for our Easter feast. This recipe with roasted artichokes and spring greens is from my
book .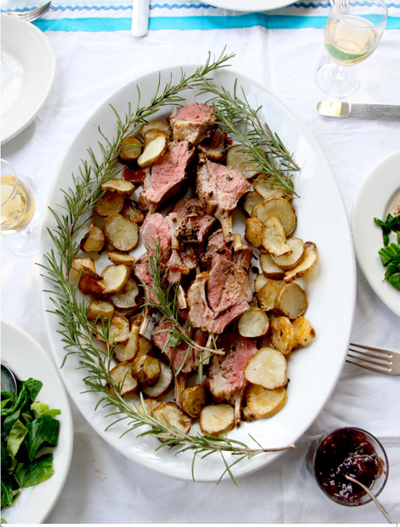 Tags: spring, colour, garden, homecooking,