Tiip toe through the tulips
13 May 2013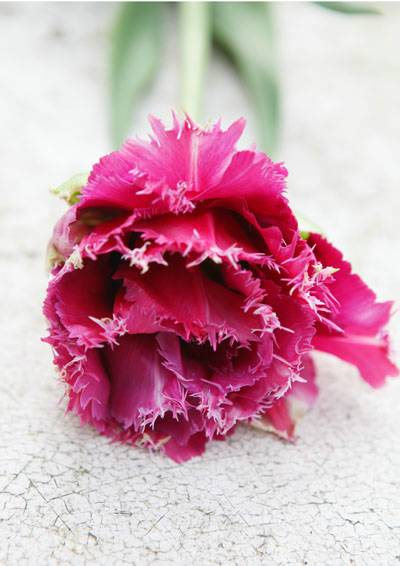 Took these pictures a week ago, and didn`t want to leave it too long before I uploaded to show you all how exuberant the tulip show has been this year. The combination of cold and rain this winter seems to have encouraged particularly lush grown in all areas of the spring garden: the bluebells are bluer and the forget -me- nots more luminous and pale blue porcelain-like than ever.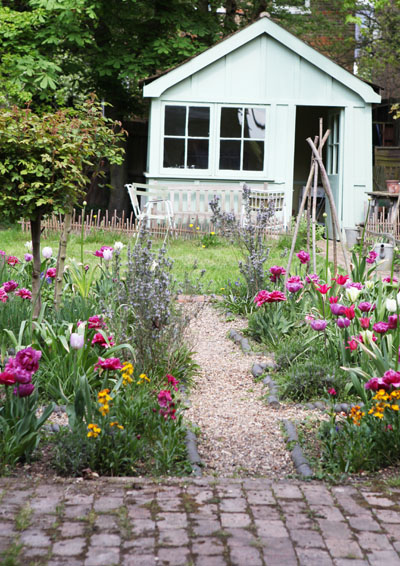 I had moments of heart in mouth when a shoot came and the child models used the tulip patch as a football pitch. Only lost three specimens (see salvaged Match Point tulip example above) but it`s an aspects of house hiring that brings out the rant in me.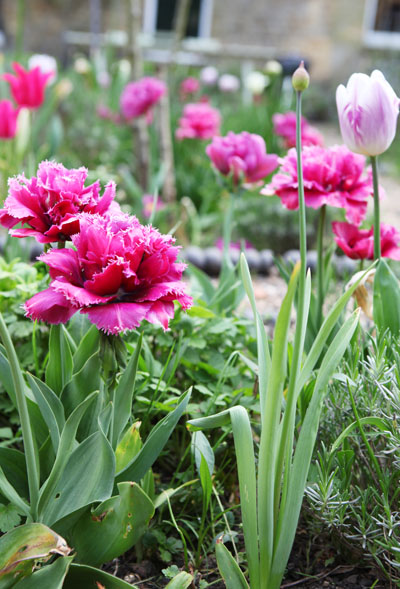 There`s the excitement of the apple tree coming into blossom at least a month late, but oh so worth it for the froth of white and pink petals which may be a harbinger of plump golden apples if frost stays away.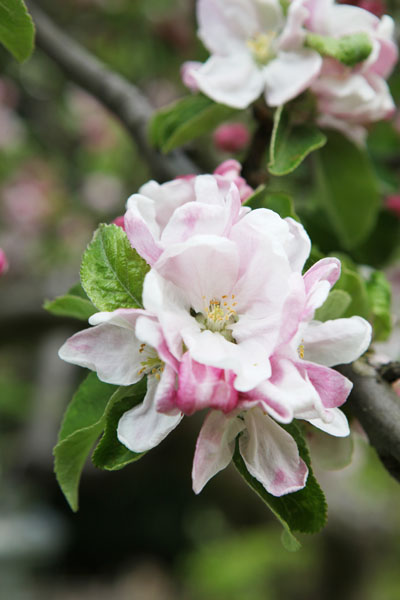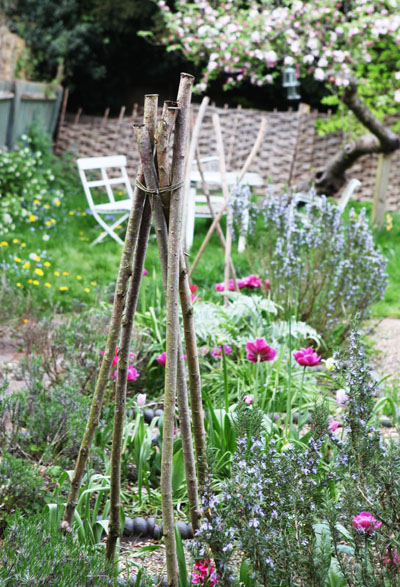 Writing now from Olhao where the final whitewashing, brushing up and dusting down of the house is in progress. Really pleased with a junk bench stained in glum brown varnish that after sanding and painting white reveals its good looks. That`s the fun of tracking down old junk of trying to visualise its potential. Heading home tomorrow and hoping that weeds and snails have not taken over.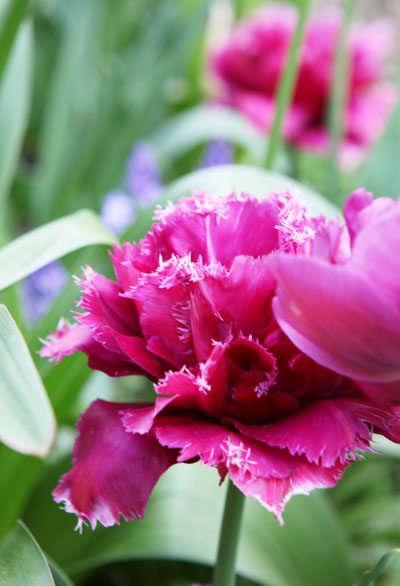 Tags: spring, tulips, flowerpower, pink, colour