Domestic bliss
08 May 2014

Spring nettle soup, home made granola, blazing fires, chairs to fall back and doze in and gorgeous beds make Ett Hem in Stockholm a luxurious home from home. I am hooked after spending the weekend in this intimate 12 bedroom hotel designed by Ilse Crawford.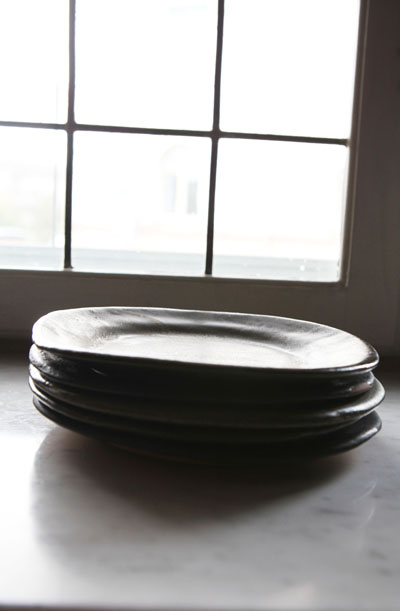 Elegant and understated
Ett Hem
is a carefully curated mix of modern, vintage and bespoke pieces with a Scandinavian feel. I especially like the rustic pottery tableware , above, by
Birgitta Watz
whose studio is in the city.
One evening after dinner in the conservatory, we wrap up in blankets to sit by the brazier in Ett Hem`s walled garden decorated with twinkling strings of lights, tulips and daffodils. Perfect!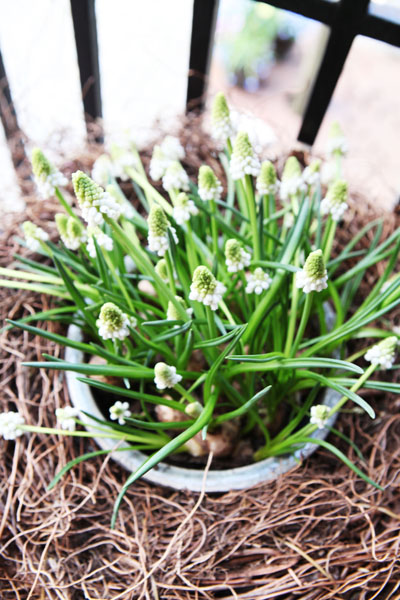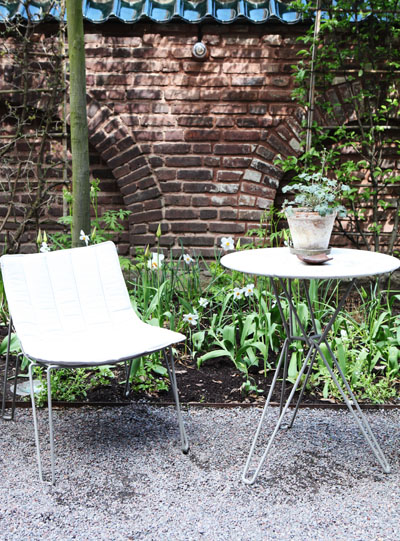 More design inspiration at
Svenskt Tenn
where I tip toe through Josef frank`s tulip prints.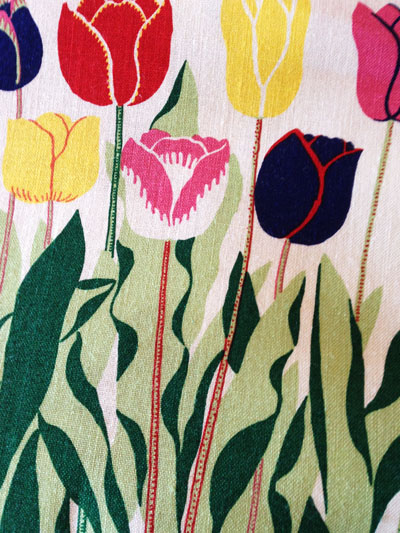 Rugs the colour of Swedish summer berries and woods by Mart Maas-Fjetterstrom, see below, in the window of a small shop not far from
Ostermalms food hall.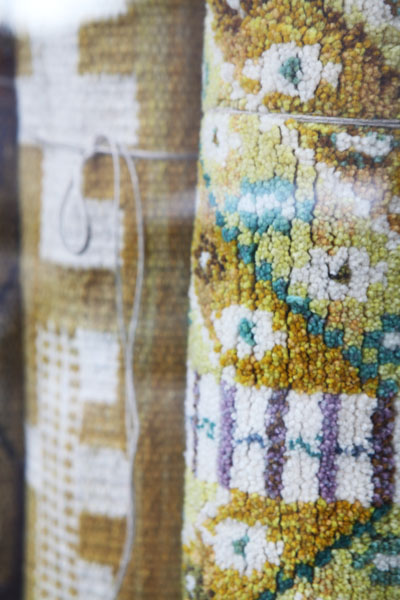 Twentieth century furniture, glass, see below, ceramics and jewellery at
Modernity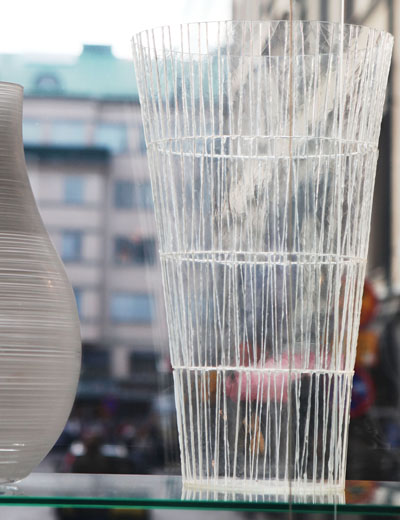 We don`t make it out to one of the islands of the archipelago but we do run around the shimmering canal by the royal park , joining mothers jogging with strollers and longlimbed Vikings in lycra

The organic garden at
Rosendals
is heavenly. The orchard of native apple trees is bursting into leaf, a reminder of how far north we are. I like the pick your-own-tulips, the scented Joseph Frank-like border planting, and delicious biscuits at the cafe.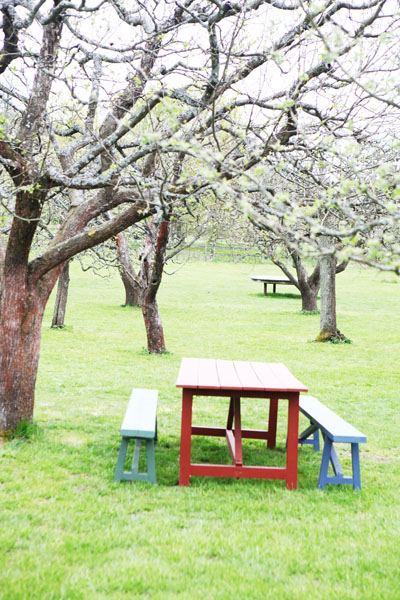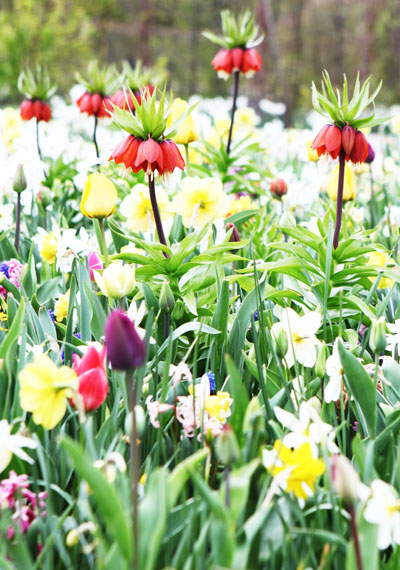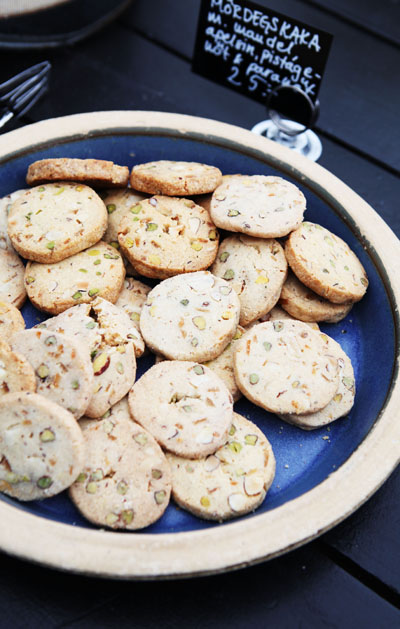 Stockholm foodie highlights: classic herring plates and crayfish toasts at
Lisa Elmquist
in
Ostermalms
food hall and the snug
Hip Pocket
( check out the simple patterned blue tiles ). We are also elegantly barside at
Mathias Dahlgren
another Ilse Crawford project, where we feast on modern arrangements of tartare of fallow deer and salted whitefish roe ; grilled Swedish quid and cucumber, and fried white asparagus and black morels. Delicious.
Try here, below, for daily
bread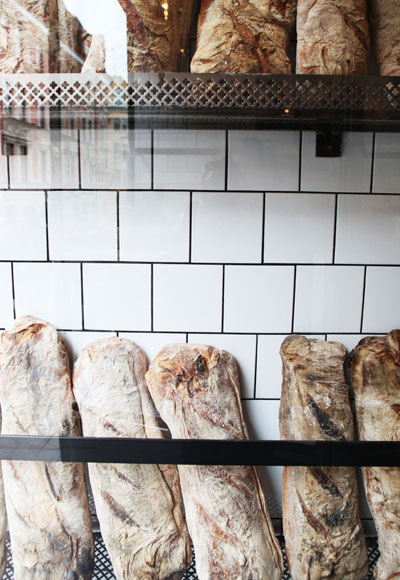 I recommend
Skansen
outdoor museum, with Swedish houses from every period, see 18C summerhouse below. Disarming to be greeted at the door of the 1930`s house by a woman with shingled hair boiling very smelly potatoes on the stove and bemoaning the price of servants. Living history.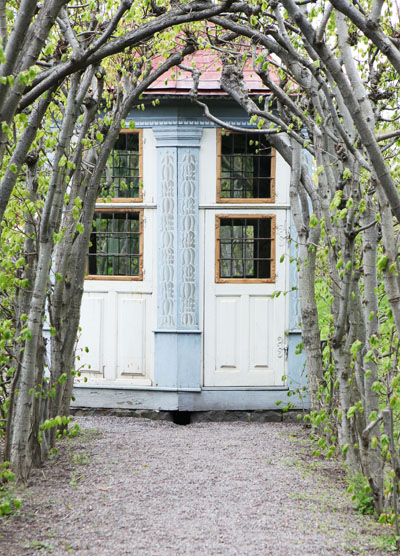 Can`t believe how many kms we`ve covered- at last 15k according to the distance app. Stockholm is a brilliant city for discovering on foot. I`m not sure whether the experience would be so comfortable in winter. We have a taste of it with flurries of snow at
Skogskyrkogarden
woodland cemetery. The layout is stunning and contemplative: towering pine trees, grass and simple headstones . See one of the chapels below.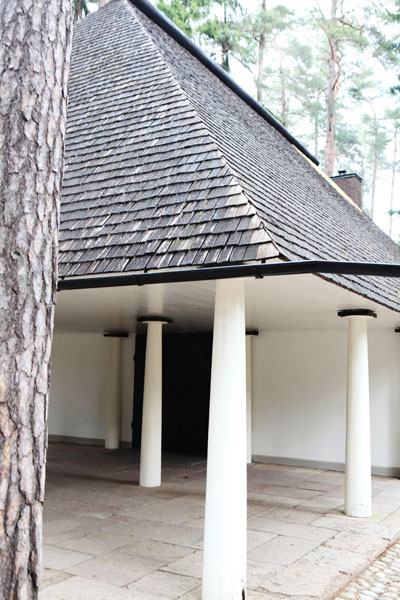 Tags: Sweden, Stockholm, spring, simple, comfort, domestic bliss, colour,