It`s all bare branched silhouettes against grey and being stung by wind chilled with the remnants of Arctic icebergs.
Where are the greening buds and bursts of blossom?
If spring is on hold outside, at least I can feast my colour starved eyes on what`s inside. Egg yolk yellow
Bennsion
linen and pink rhubarb stalks are a mood enhancing combination, visual SSSRI. I spread a length of the cloth across the table for a lunch of roast lamb and the rhubarb baked and fragrant, topped with crumble.
Who isn`t fantasising about the feel of spring grass under bare feet? The seasonal upset is confused more so by my client Country living who is shooting all things autumnal and mellow fruitful at my location house. Good to see that they use the
Quince
border , see below.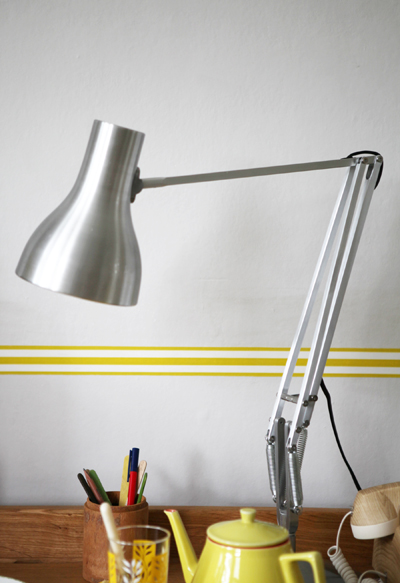 If the tulips in the garden are all but a few tentative leaves, it`s good to find buckets with tight pink and purple buds at
Brixton market.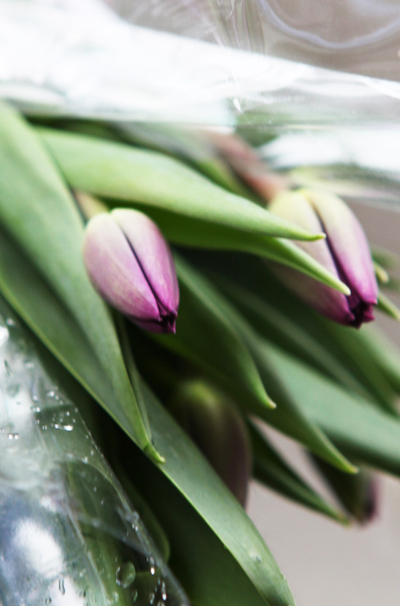 Sending out more samples of my Colour Band borders : wrap, stick, label, and pack. Good to keep moving in this draughty old house. Am most reliant on
hand cream
and bedsocks at night. The cat , of course, has got it sussed stretched like a chocolate coloured draught excluder across the radiator
Warm enough places to discard my top layers are the cinema (
Side Effect
s, a gripping thriller and
Arbitrage
cyncial, grim, ) the sauna, and my father`s nursing home where for once the airless fug seems bearable.
.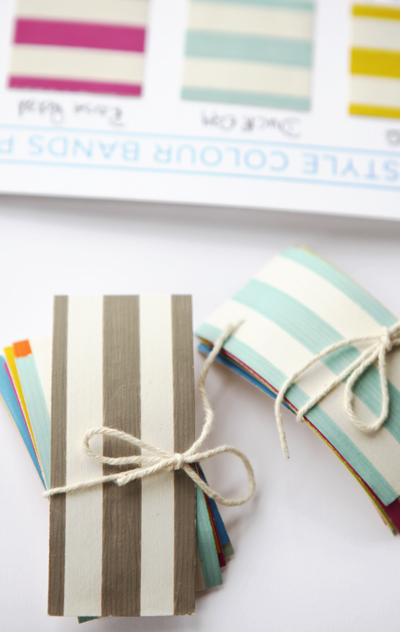 The potted hyacinths are visions of the spring pinks that I hope are closer to emerging from their earthy beds for next week will be April and the park gates close at 7pm.