september blog
15 September 2020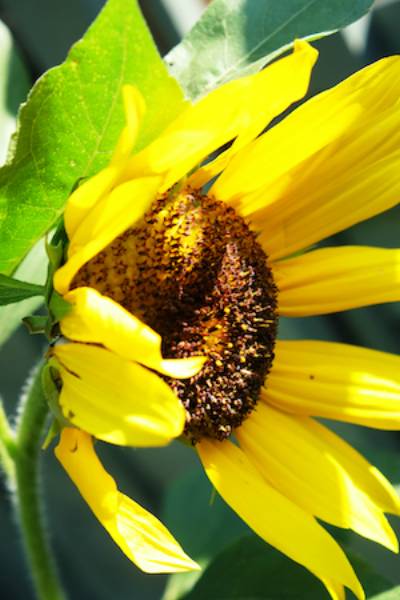 Despite the overall greenness of the garden exuberant splashes of colour continue to blaze in a mini summer heat wave: sunflowers grown from seed given to me by my eldest daughter`s partner; pink and white rose blooms : John Clare, St Swithins, Gertrude Jekyll, Winchester Cathedral, Ice Berg.There are even a few new flowers on north facing white tissue paper coloured Madame Alfred Carriere.
I gather armfuls of apples, that have ripened and swelled in the two weeks since I departed for ,and have just returned from, Olhao (Missing new quarantine by 36 hours).
There is an apple crumble coming on in my cooking thoughts and more apple and ginger puddings. For Emma`s Birthday I tie up the last zinnias some rose buds, and creamy white dahlias from the pot Jane gave me. I must say this nursery grown plant, has delivered an endless show of blooms since the middle of July... and of course, there has not been a whiff of a slug or snail.
Sad to hear of Terence Conran`s death, a design hero who has hugely influenced my love for simple practical design and the importance of everyday things. Enticingly modern and full of gorgeous ideas the Conran Shop was a magnet for us stylists. After Conran had lost the business in 1990 I styled and art directed two Habitat catalogues but the ethos and pieces I was given to work with were diminished compared with the simple and appealing elements of early Habitat . Conran`s influence also seems a very long way from many current ideas as in the surfeit of Central London glass tower developments which feature showoff and over sized lumps of furniture, awkard angles, and, my personal bugbear, mega kitchen islands some it seems with the dimensions of aircraft carrier landing strips. Timely perhaps to revisit Conran`s House Book series.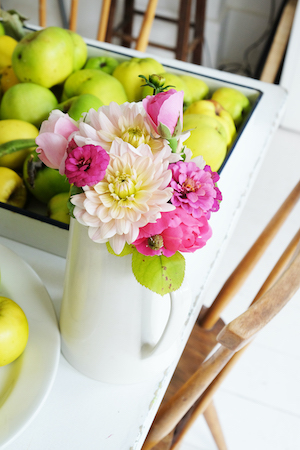 Even thought the Zinnias are fading some stems continue to push up a few new vibrant blooms . Just think all of these from a sprinkling of seeds back in early summer. These and more garden thoughts are percolating whilst I sit at my desk and I also write about autumn for my forthcomng book....Can`t wait to tell you more about it!!!.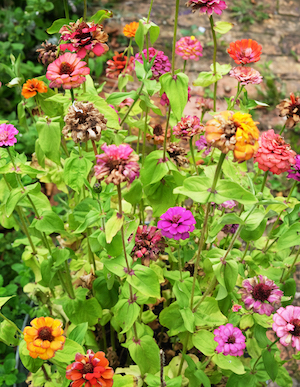 This is what I mean about the overall greenness of the garden on my return from Olhao: such sweet grass scents and the rhubarb is rampant, both signs of recent rain..The beans are all over on the plant in the foreground but there are runner beans feasts (steamed with garlic and butter ) ahead with the scarlet flowers and emerging pods on the specimen in the background: one of the only two of 25 seedlings that made it to this stage. Survival of the fittest?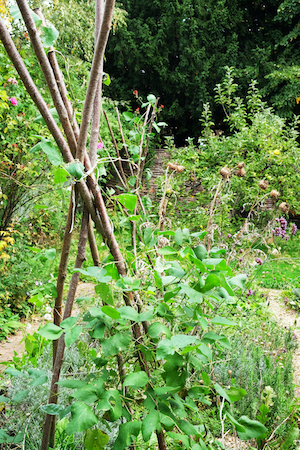 Olhao in early September is hot, still and pleasingly less crowded. The beach on Armona calls and I sit under the umbrella playing with brushes and acrylics, trying to make sense of the coastal textures and colours.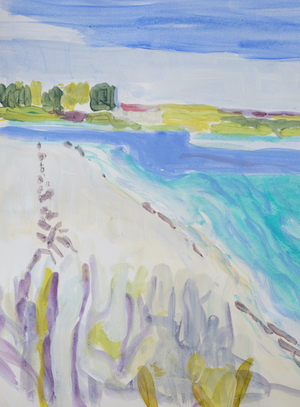 The Saturday market is suffused with oranges and reds: thick pumpkin wedges, glossy pomegranates and Rosa tomatoes the size of small footballs.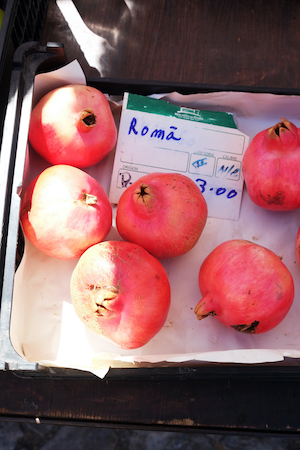 31 August Before my Olhao departure I pick a colanderof runners, with instructions for younger daughter to enjoy. The verdict was mainly good, although there was some string and toughness..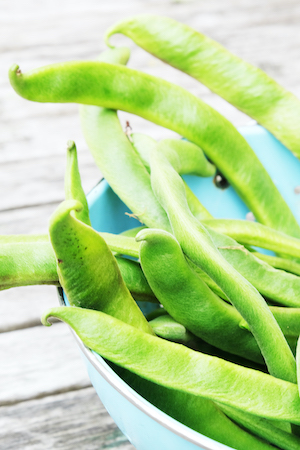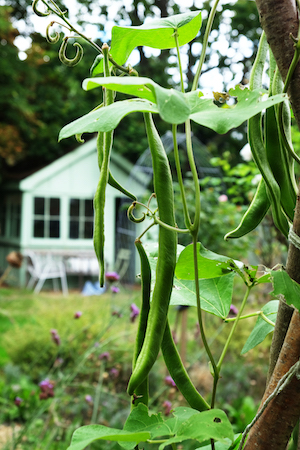 Auguse 2nd Our Puglian visit combines impossibly beautiful scenes of olive groves, sparkling sea, gelato and gelato coloured architecture. I inhale heady cologne scents wafting from beyond the thick rope curtain at the barber`s in Carpagano and get hooked on espressino freddo con panna - basically an intense cold coffee kick with cream in a glass.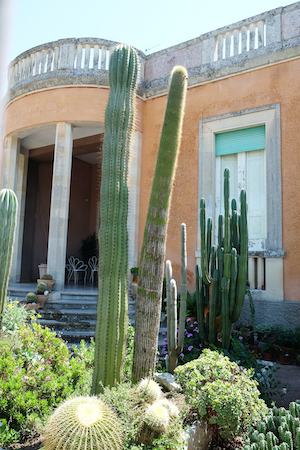 Summer dried grasses in the countryside and extraordinary cactus garden in town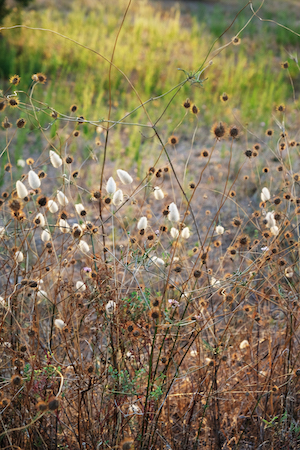 Pool at Pasulo by me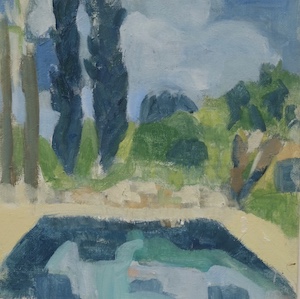 Evening light -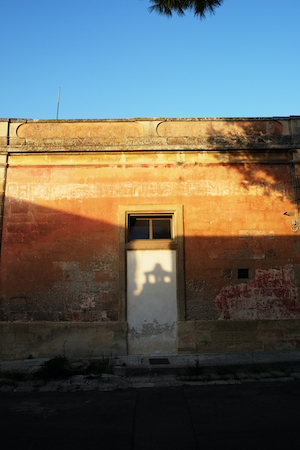 It smells heavenly beyond .....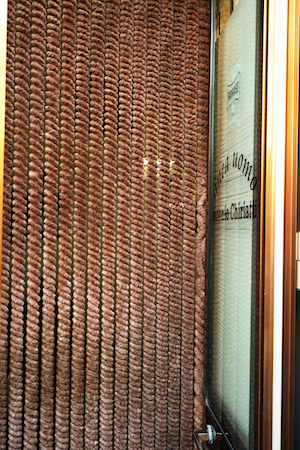 lst August I say goodbye to the garden en route to Puglia at the heel of ( Southern )Italy. Friends have moved in to dog sit the elderly one who will turn 16 in September.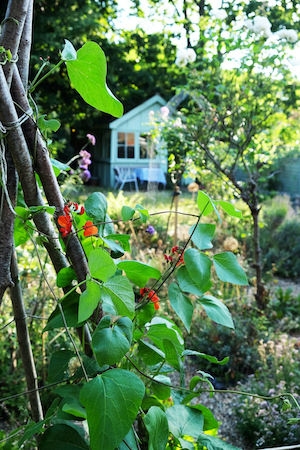 Zinnias in full bloom: the zinc bucket will later make way for the `thalia` narcissi bulbs, which have been drying in the shed. Recycle recycle.. is all part of the garden mood and adds to why gardening feels so productive and nourishing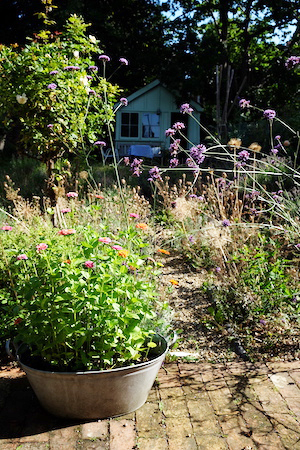 21st July Birthday dahlias from Jane in a pot... a great way to have cut flowers on tap.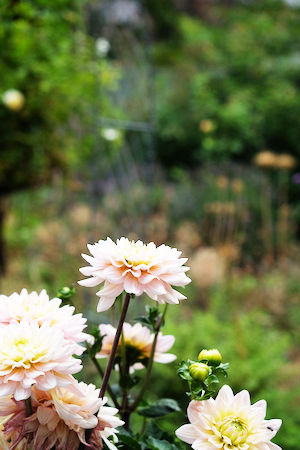 Tags: september, garden, sunflowers, roses, puglia, olhao, painting,

May blog
28 May 2020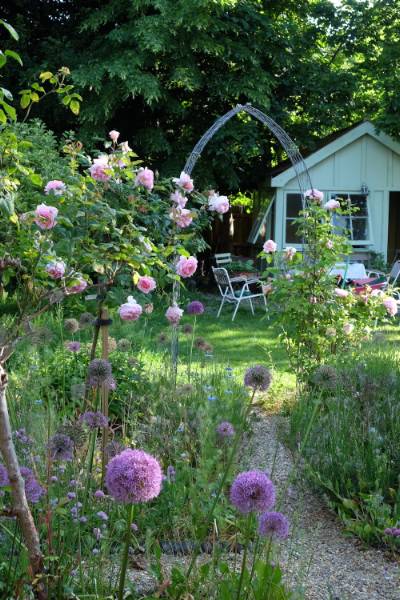 After over nine weeks of Lockdown (the last three with more relaxed rules) time merges from one day to the next in a kind of calender limbo. It must be Thursday because I have Zoom pilates. The weather has been sublime for May and the garden is blooming in a way that it hasn`t before, as if nature is putting up an extra show of defiance against Covid . I notice the garden and its comings and goings so much more being home most of the time apart from excursions to the DIY shop, and a bike ride on my newly acquired sit up and beg Orbea bike - a Spanish company and pleasingly made in Portugal. The roses are magnificently cabbagy pink and scented including the newish Ancient Mariner standard ,see above, which is in its second year here, and has burst forth with many flopping blooms, that pale to vintage pink tones like faded roses on a fifties frock. Dear Constance Spry and Gertrude Jekyll are surpassing themselves on both fences and St.Swithins` heady scented pink whorls are simply fabulous climbing up above the metal arch. With little rain to speak of, the slug and snail threat is low and for the first summer in years I think my beans are going to do good... are springing up in their biodegradble peat pots like gangly youths straining to leave lockdown.

Seen here are Dwarf beans, at the other end of tray there are Runners.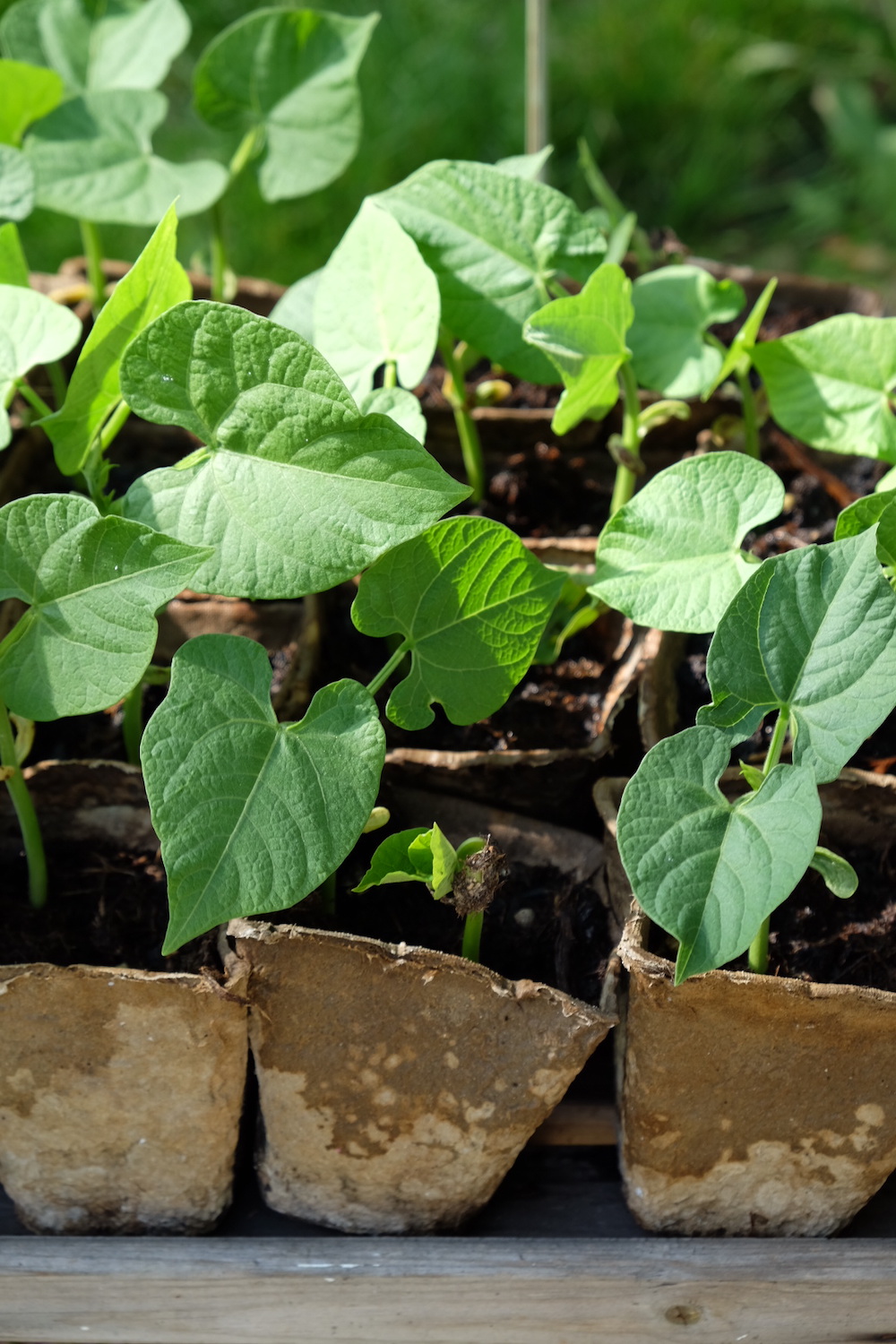 20th May

Constance Spry rose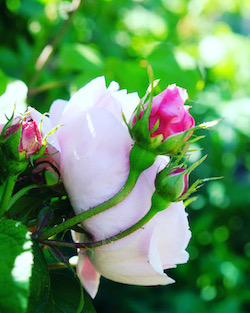 15th may

Peony : Luscious and deep fuschia pink. A wonderful memory of my mum who grew the original plant in her Wandsworth garden. After she died in 1999 I divided it and brought it home to the garden.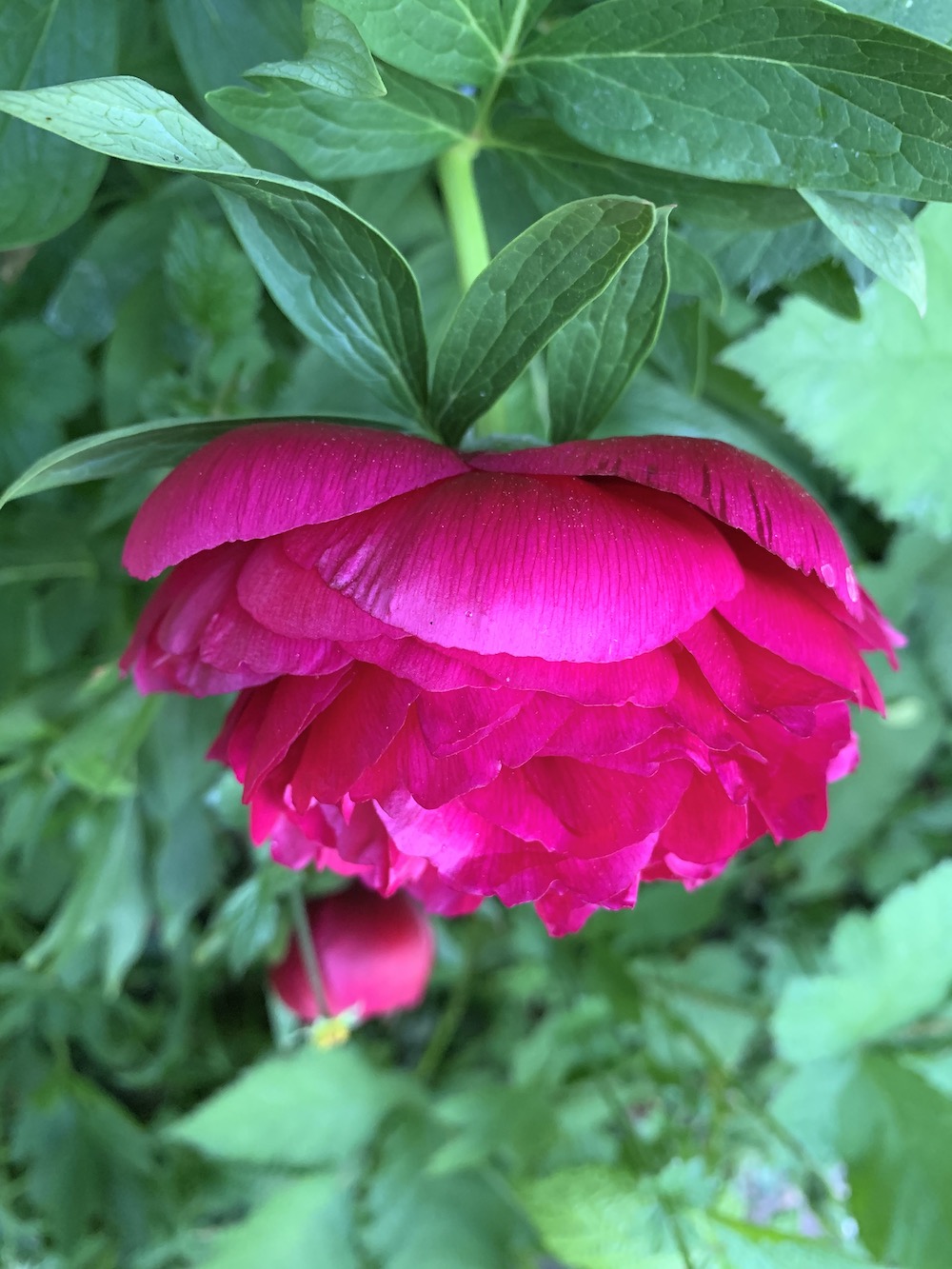 St.Swithins... not unlike Constance above you might think, but its all in the detail, and once close up the scent is much more subtle, the petals paler and the general structure, looser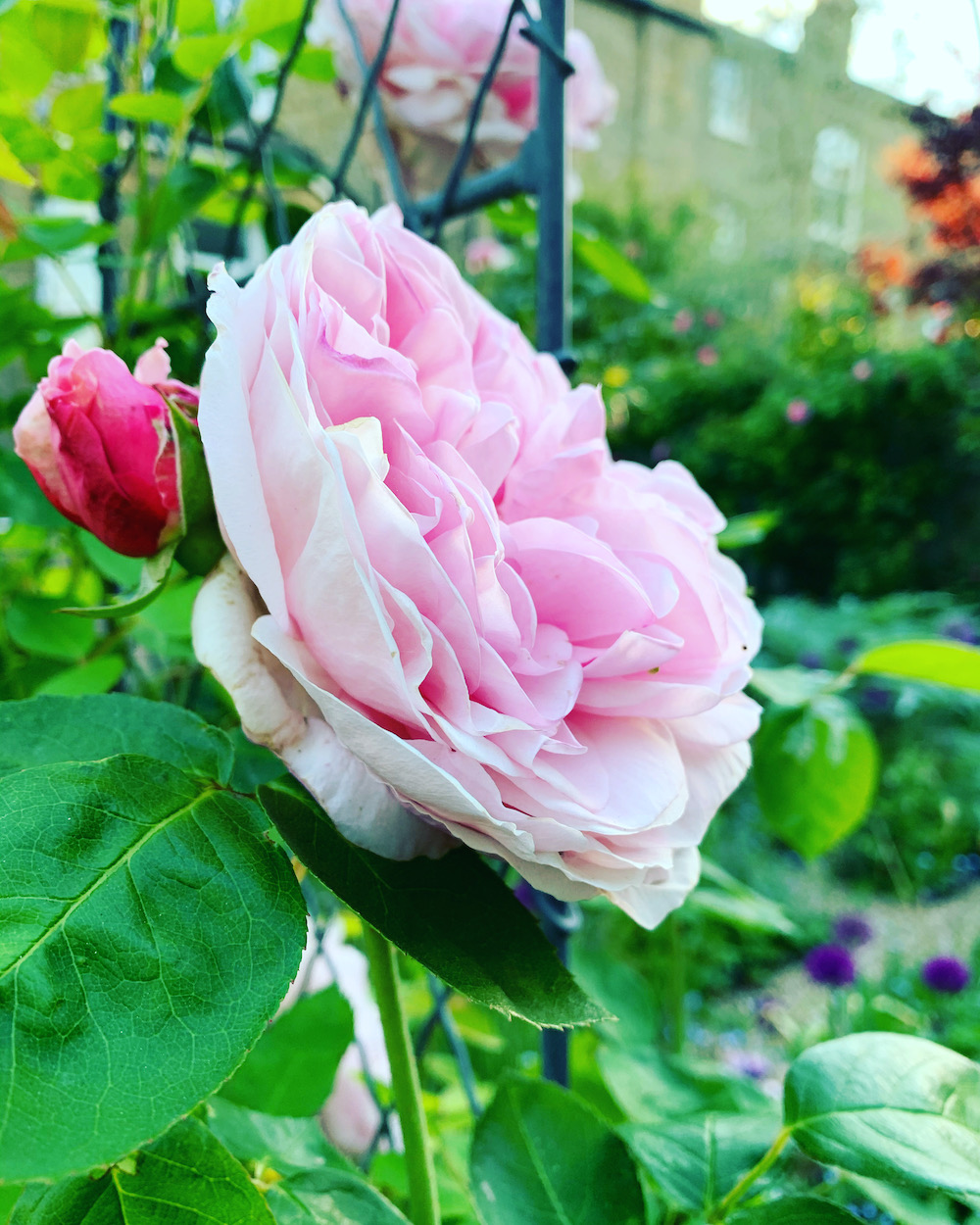 14th may

Exciting to think of what lies in the future for these little pots of compost with bean seeds tucked up inside waiting to germinate. A few sturdy shoots are poking up and breaking free.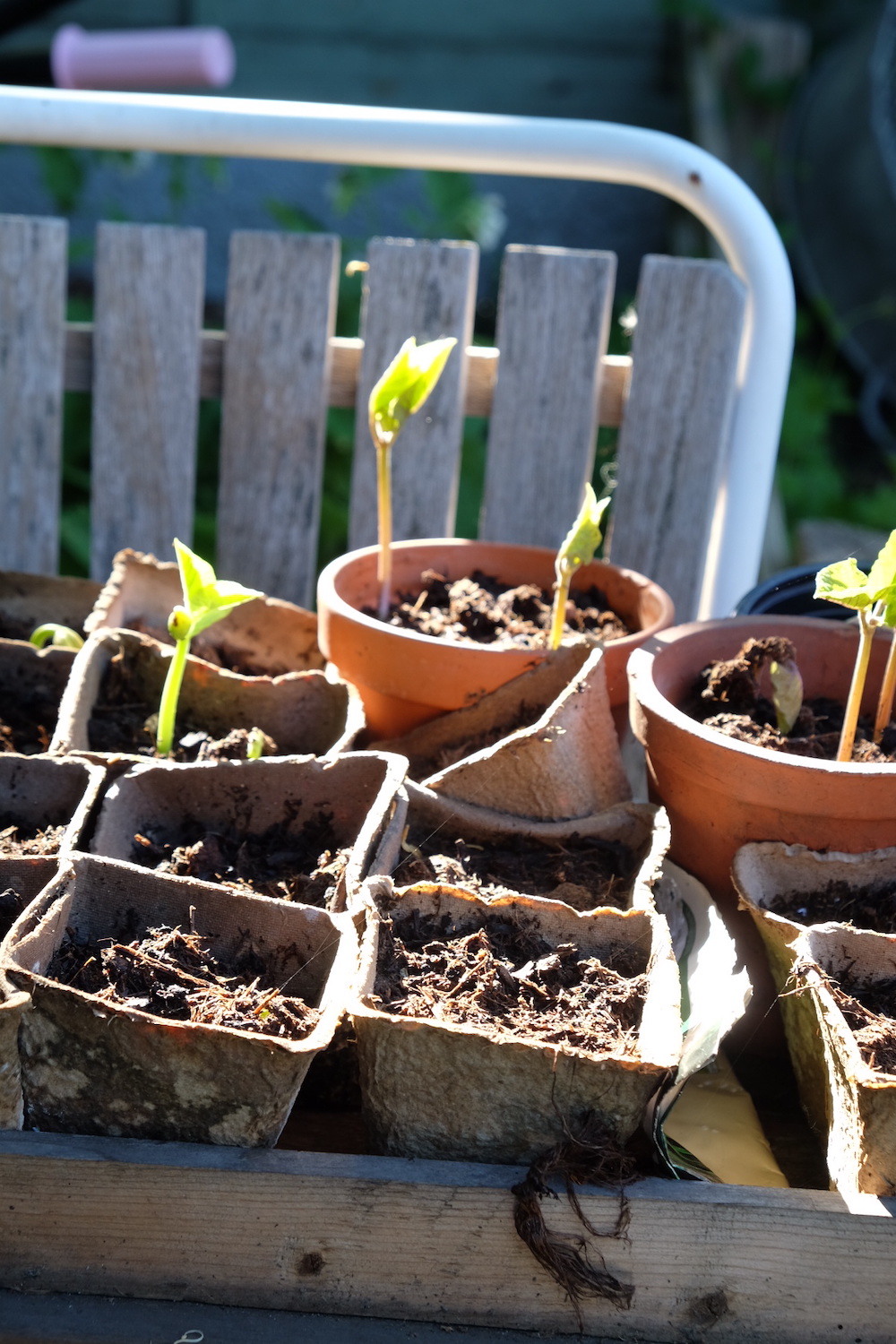 14th May

With the dying back of the tulips, the alliums now provide more rich purple garden colour.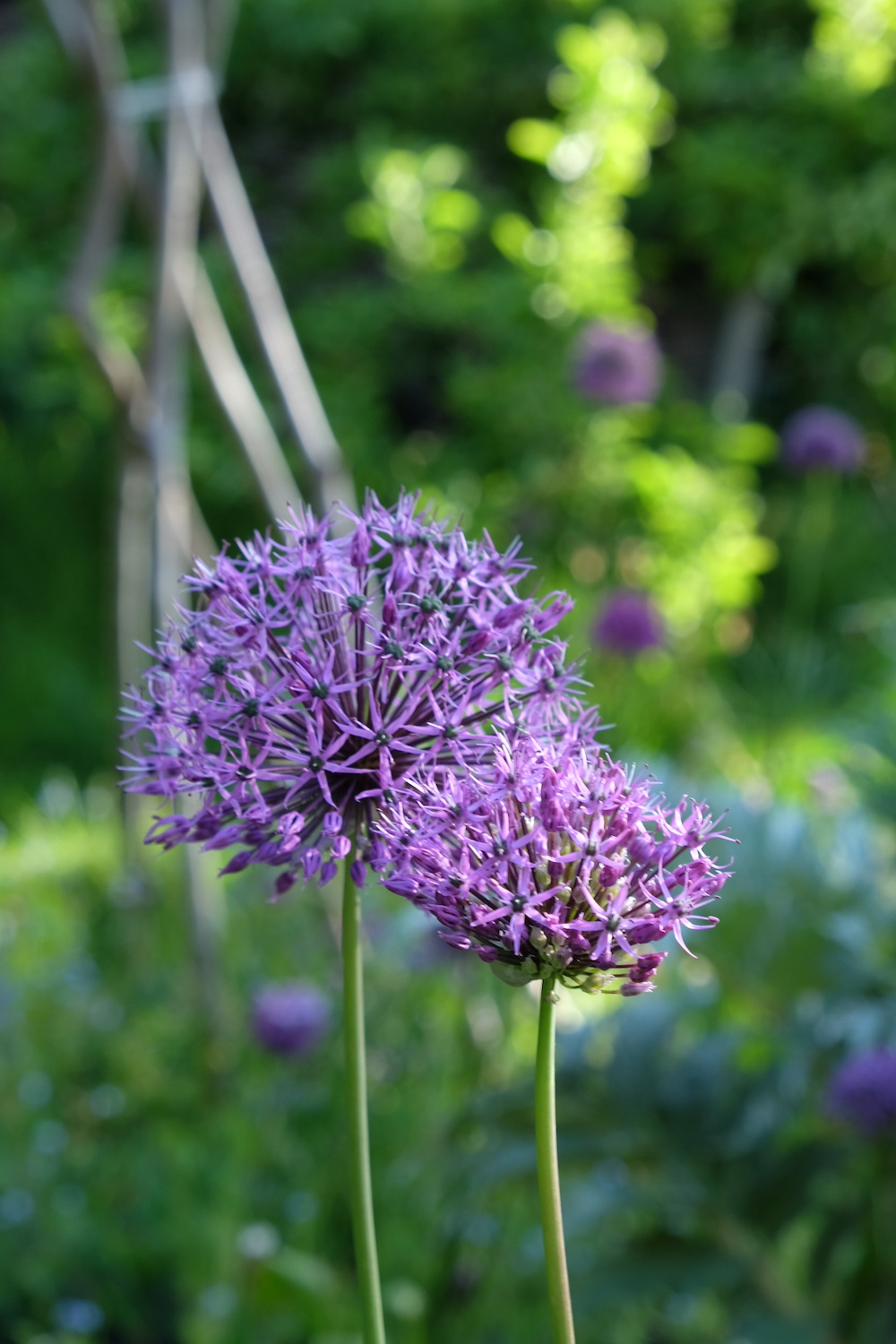 5th May
The tulips are on the wane but the first swifts are skywheeling towards summer. `They`ve made it again, which means the worlds`s still working ` Ted Hughes. Recycled glass jars are my tulipieres for these single stemmed beauties, and make a few go a long way.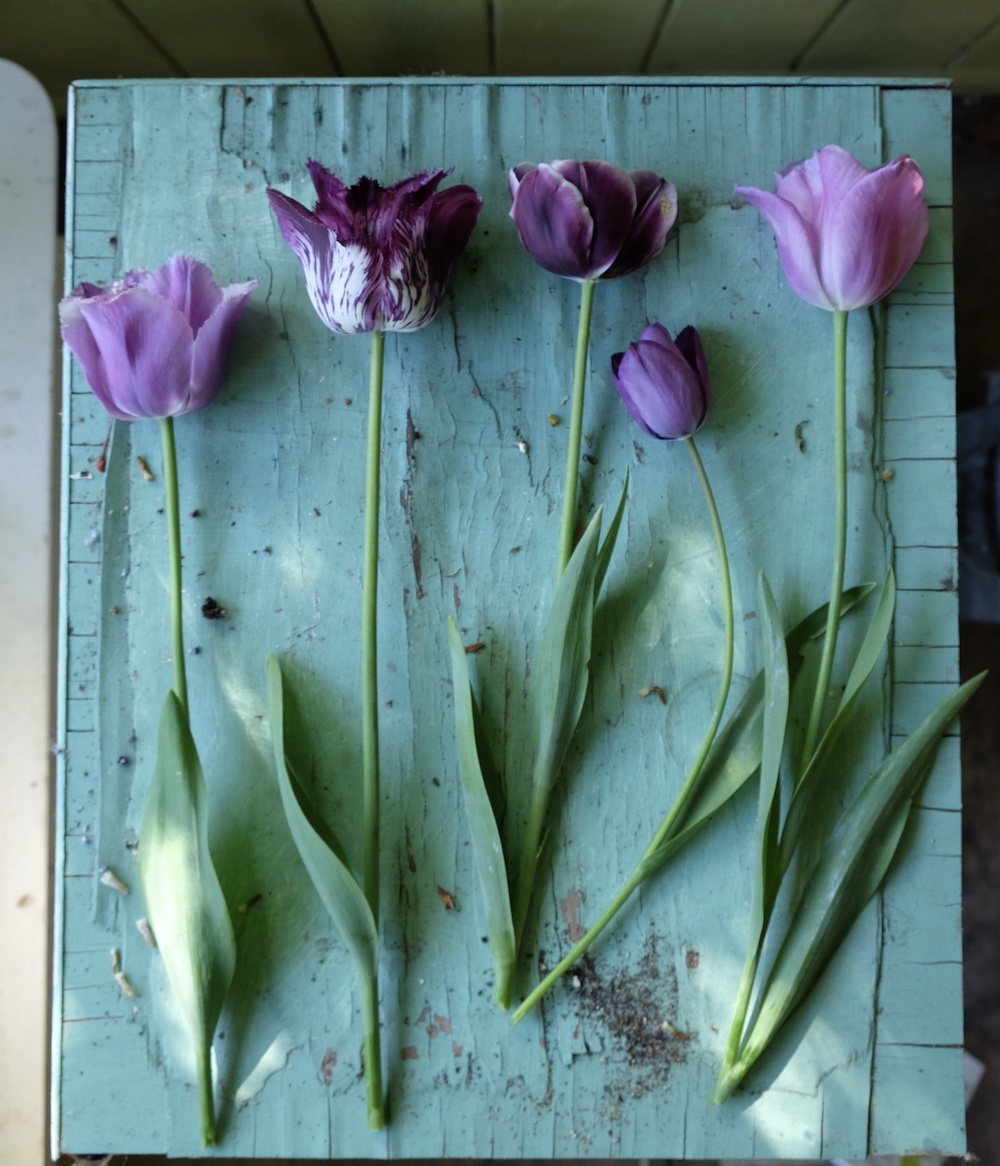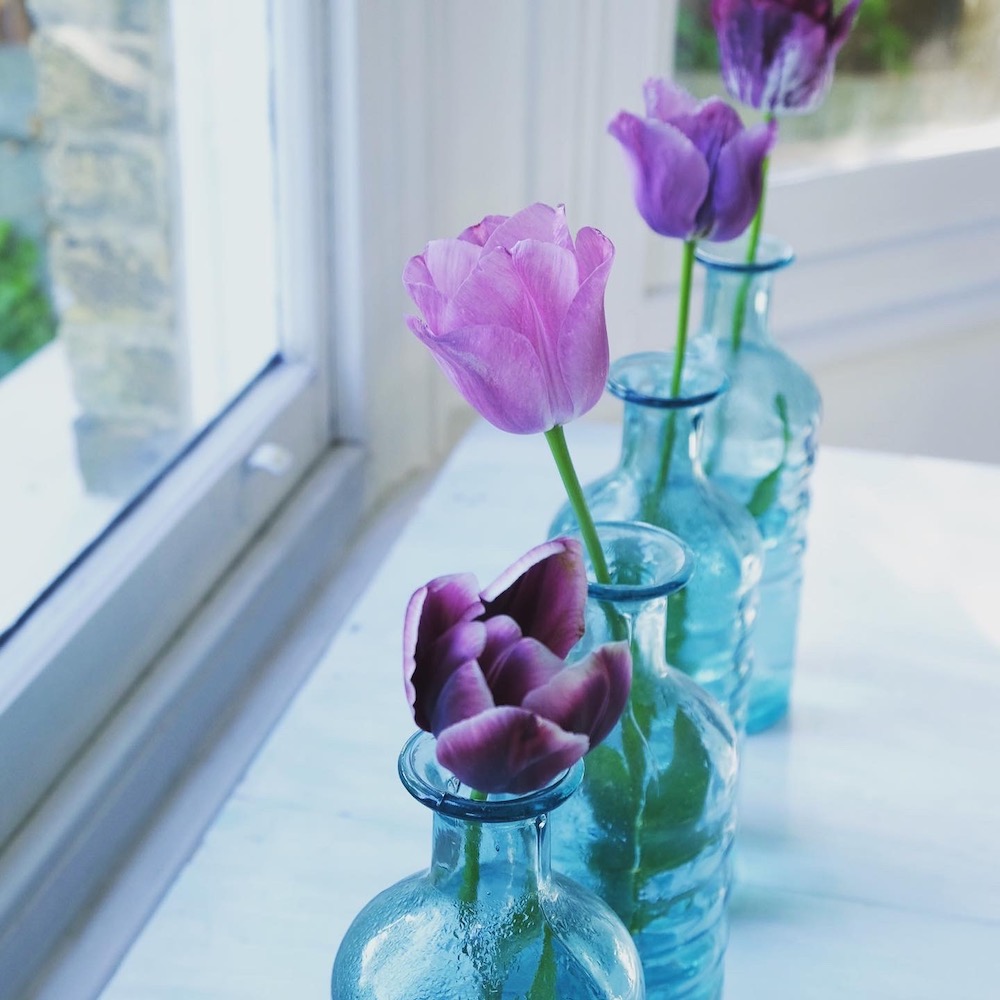 7th May

Spring brings so many pretty herbs and wild flowers. ... Here I`m with the wild bunch: comfrey, commonbugloss, lemon balm and a rhubarb leaf, which all add to the wild shaggy look of the garden and are a simple look inside where I put them in a vase on the table.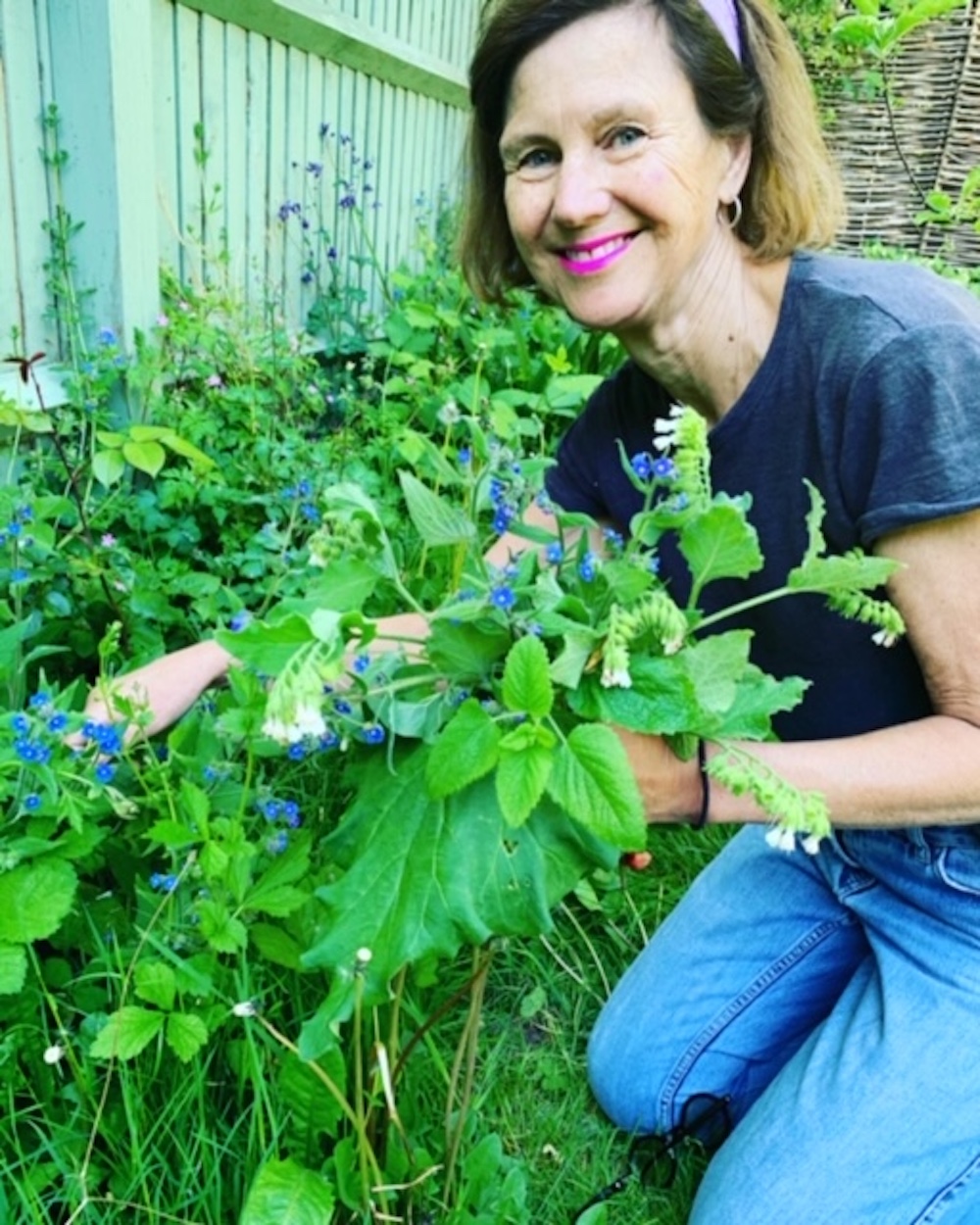 4th May
Over the weekend I made butterfly cakes and a birthday card for close gardening nut friend. I am most industrious when no parties on the horizon. The wire rack is another of my mum`s tools - another old friend for me in the kitchen. I even crystallised the lilac flowers.. quite easy and sweet lilac flavour. Dip flowers in egg white , dip in caster sugar using tweezers, dry on baking paper for up to 36
hours . You can find the cake recipe on Instagram @janecumberbatch ... From my book Pure Style Recipes for Everyday/Pavilion.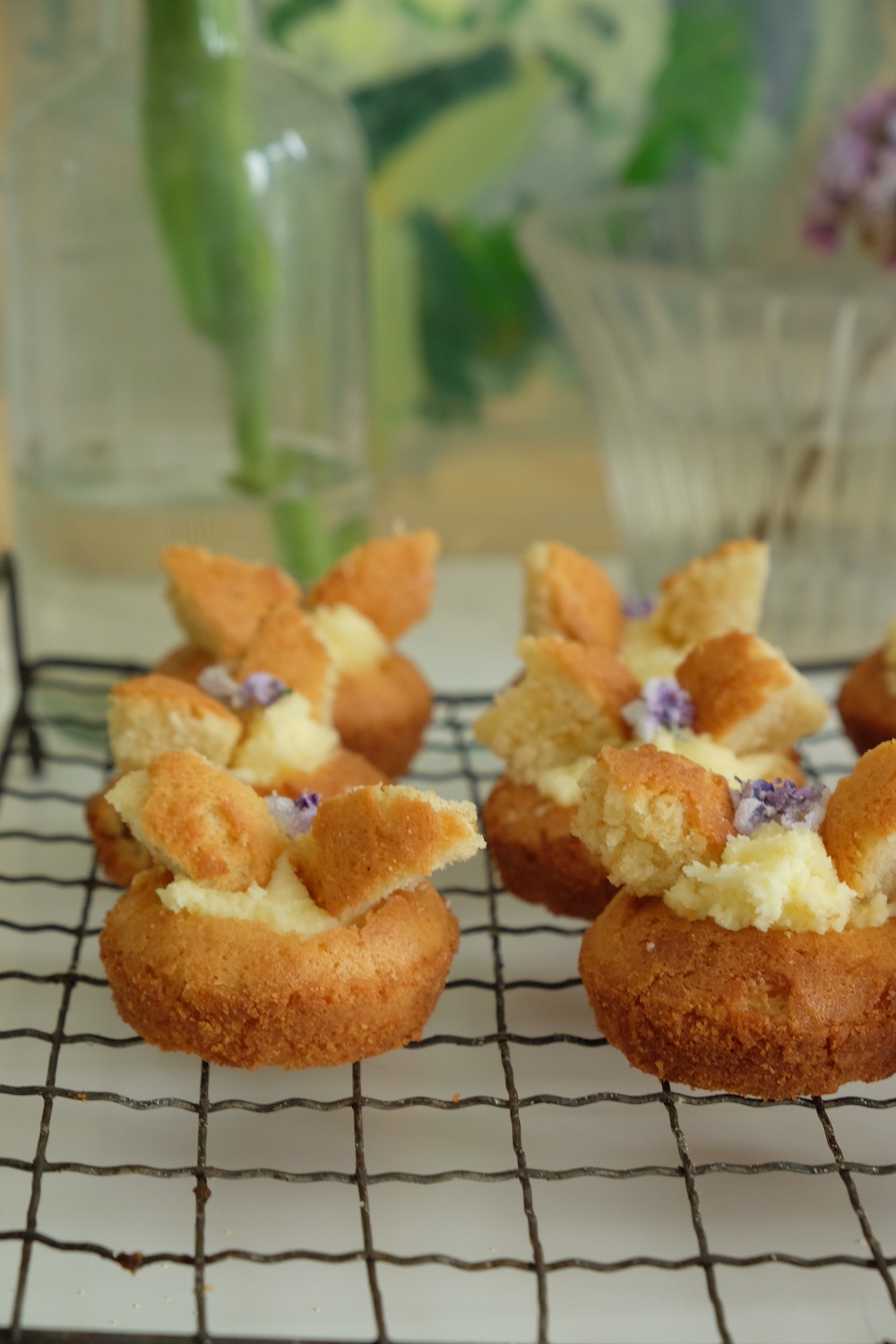 Tags: tulips, springgarden, lockdowngarden, covid, roses, wildflowers, butterflycakes,

Where is Spring?
25 March 2013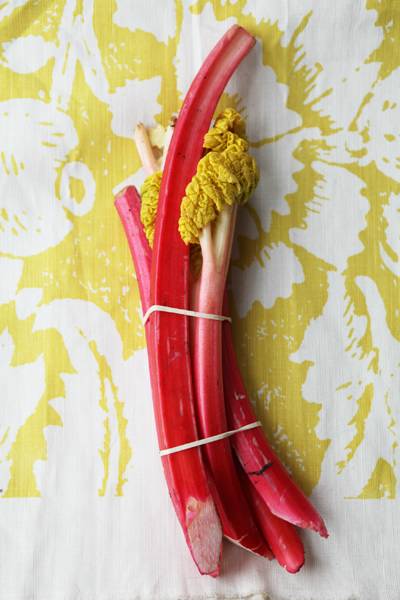 It`s all bare branched silhouettes against grey and being stung by wind chilled with the remnants of Arctic icebergs.
Where are the greening buds and bursts of blossom?
If spring is on hold outside, at least I can feast my colour starved eyes on what`s inside. Egg yolk yellow
Bennsion
linen and pink rhubarb stalks are a mood enhancing combination, visual SSSRI. I spread a length of the cloth across the table for a lunch of roast lamb and the rhubarb baked and fragrant, topped with crumble.
Who isn`t fantasising about the feel of spring grass under bare feet? The seasonal upset is confused more so by my client Country living who is shooting all things autumnal and mellow fruitful at my location house. Good to see that they use the
Quince
border , see below.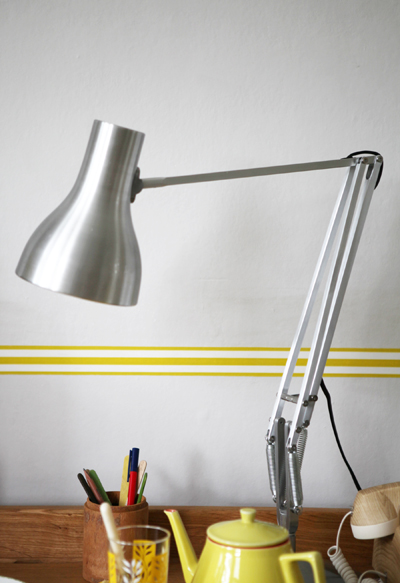 If the tulips in the garden are all but a few tentative leaves, it`s good to find buckets with tight pink and purple buds at
Brixton market.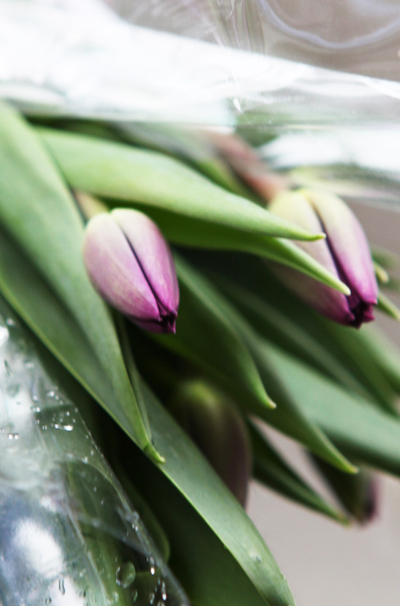 Sending out more samples of my Colour Band borders : wrap, stick, label, and pack. Good to keep moving in this draughty old house. Am most reliant on
hand cream
and bedsocks at night. The cat , of course, has got it sussed stretched like a chocolate coloured draught excluder across the radiator
Warm enough places to discard my top layers are the cinema (
Side Effect
s, a gripping thriller and
Arbitrage
cyncial, grim, ) the sauna, and my father`s nursing home where for once the airless fug seems bearable.
.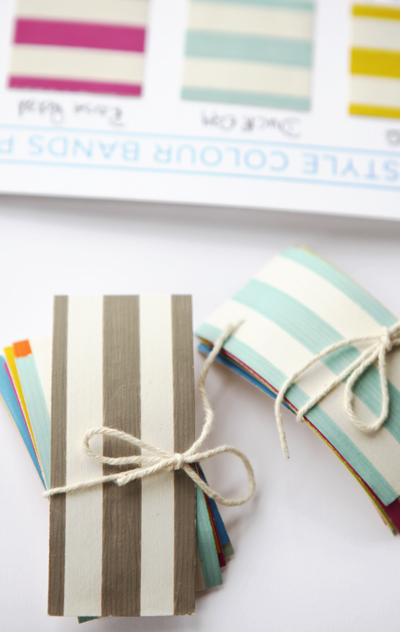 The potted hyacinths are visions of the spring pinks that I hope are closer to emerging from their earthy beds for next week will be April and the park gates close at 7pm.