May blog
28 May 2020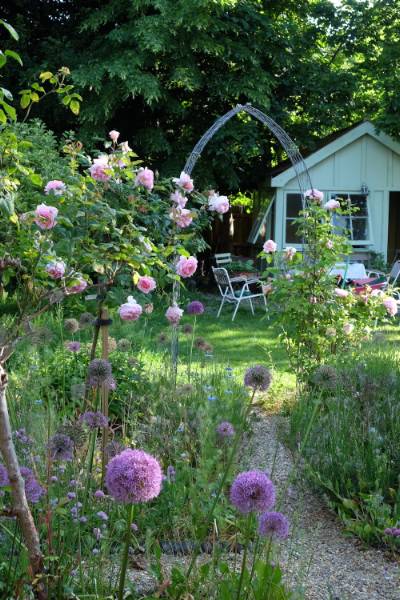 After over nine weeks of Lockdown (the last three with more relaxed rules) time merges from one day to the next in a kind of calender limbo. It must be Thursday because I have Zoom pilates. The weather has been sublime for May and the garden is blooming in a way that it hasn`t before, as if nature is putting up an extra show of defiance against Covid . I notice the garden and its comings and goings so much more being home most of the time apart from excursions to the DIY shop, and a bike ride on my newly acquired sit up and beg Orbea bike - a Spanish company and pleasingly made in Portugal. The roses are magnificently cabbagy pink and scented including the newish Ancient Mariner standard ,see above, which is in its second year here, and has burst forth with many flopping blooms, that pale to vintage pink tones like faded roses on a fifties frock. Dear Constance Spry and Gertrude Jekyll are surpassing themselves on both fences and St.Swithins` heady scented pink whorls are simply fabulous climbing up above the metal arch. With little rain to speak of, the slug and snail threat is low and for the first summer in years I think my beans are going to do good... are springing up in their biodegradble peat pots like gangly youths straining to leave lockdown.

Seen here are Dwarf beans, at the other end of tray there are Runners.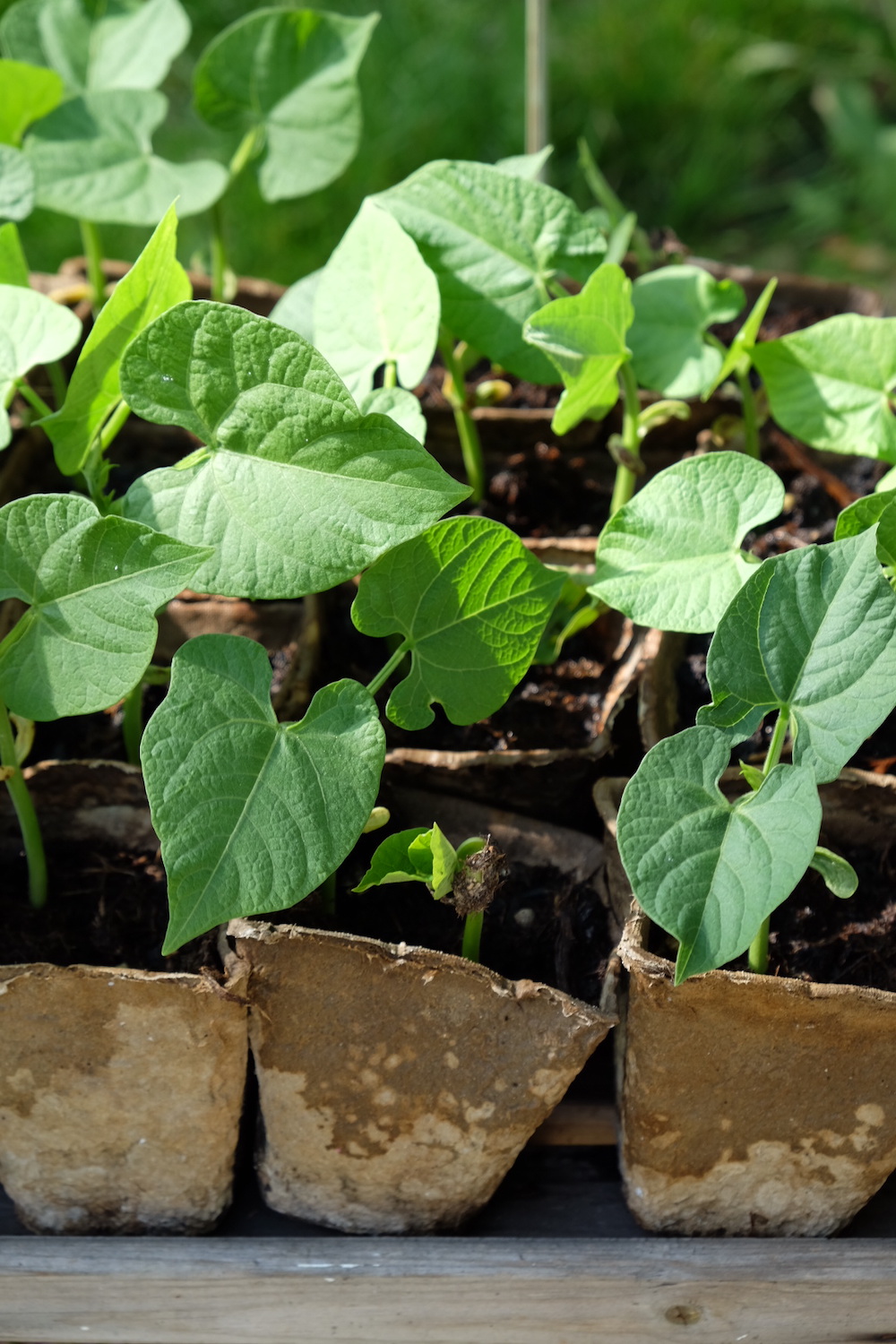 20th May

Constance Spry rose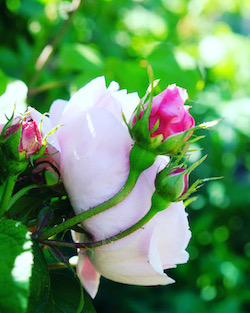 15th may

Peony : Luscious and deep fuschia pink. A wonderful memory of my mum who grew the original plant in her Wandsworth garden. After she died in 1999 I divided it and brought it home to the garden.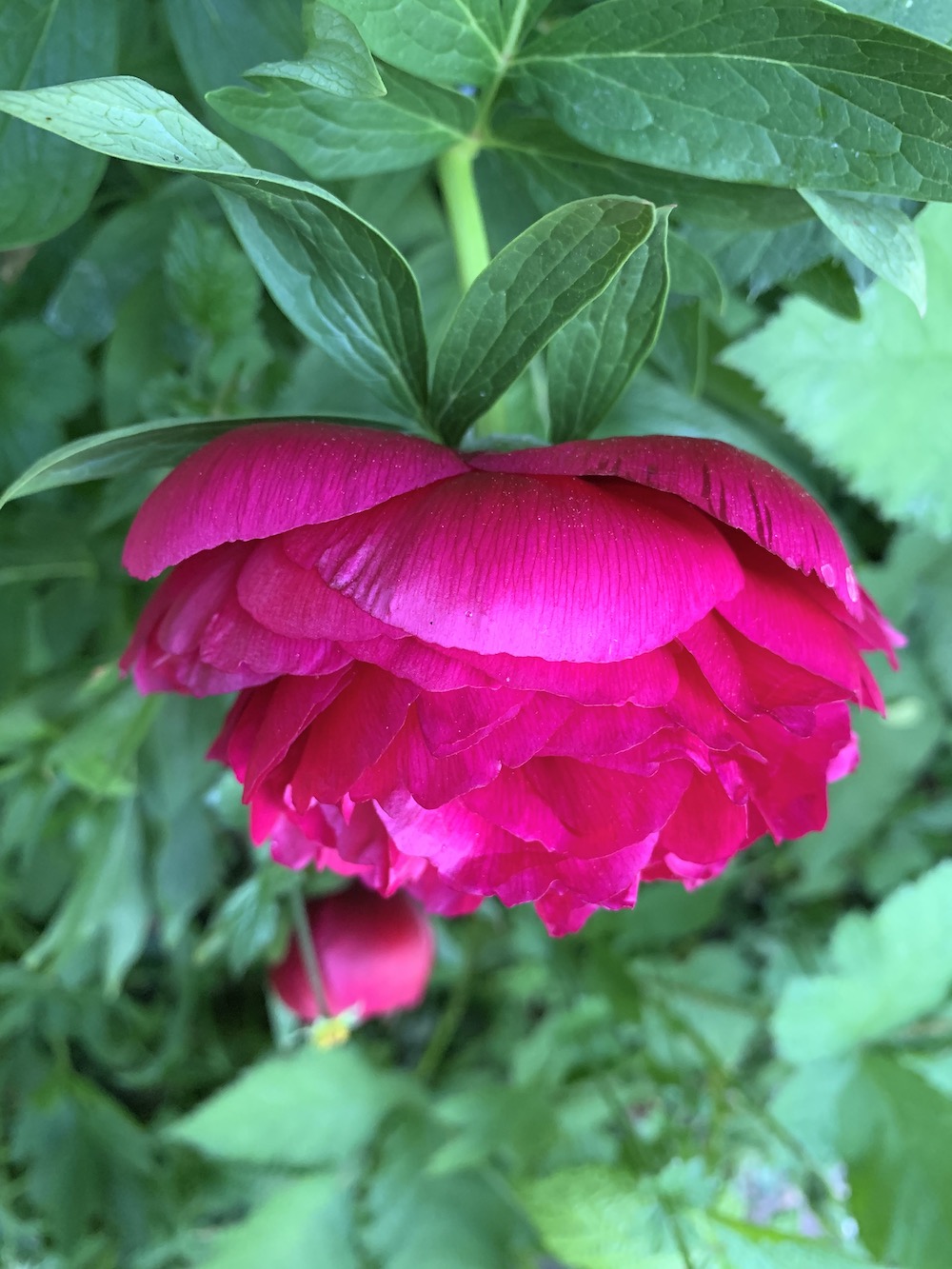 St.Swithins... not unlike Constance above you might think, but its all in the detail, and once close up the scent is much more subtle, the petals paler and the general structure, looser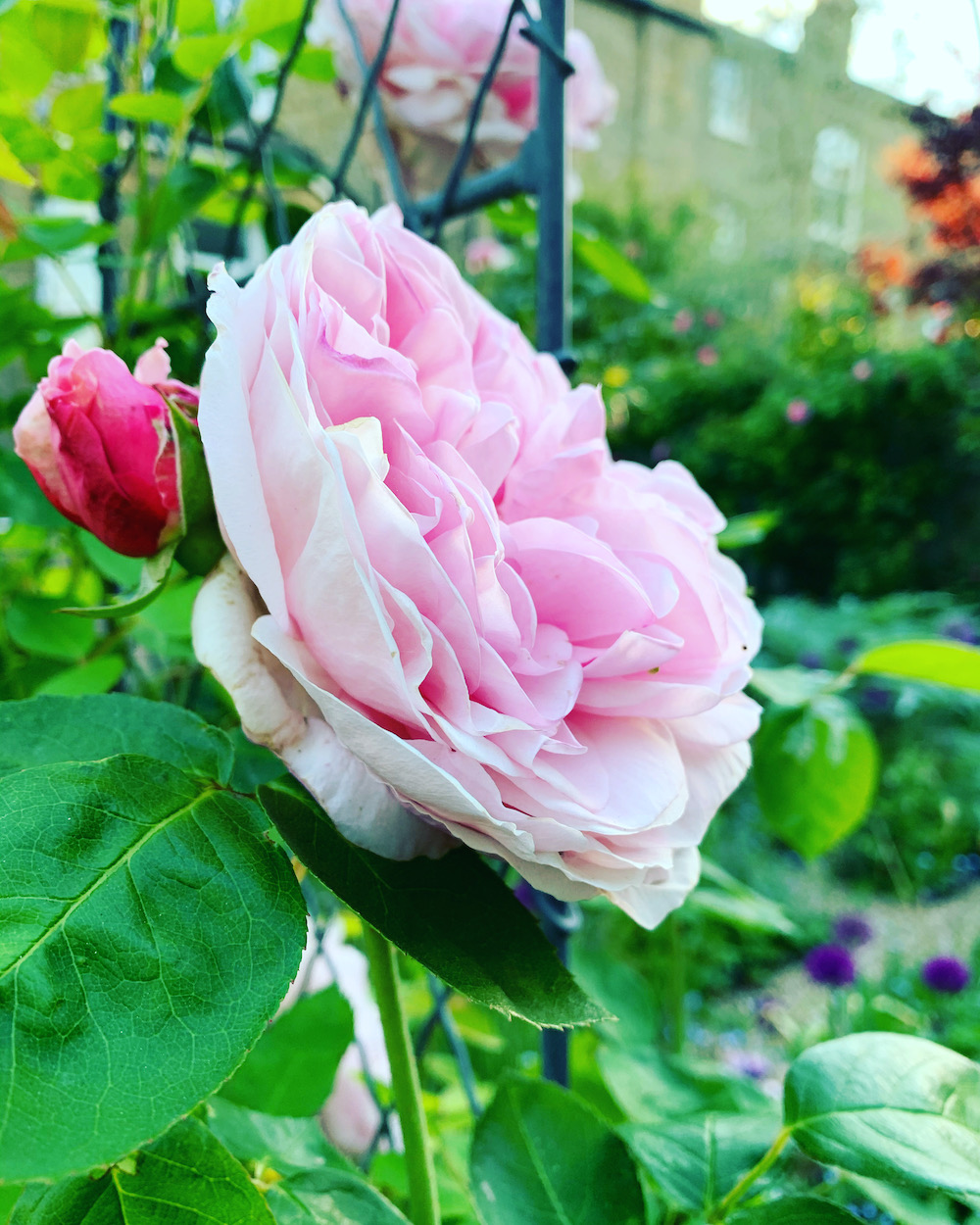 14th may

Exciting to think of what lies in the future for these little pots of compost with bean seeds tucked up inside waiting to germinate. A few sturdy shoots are poking up and breaking free.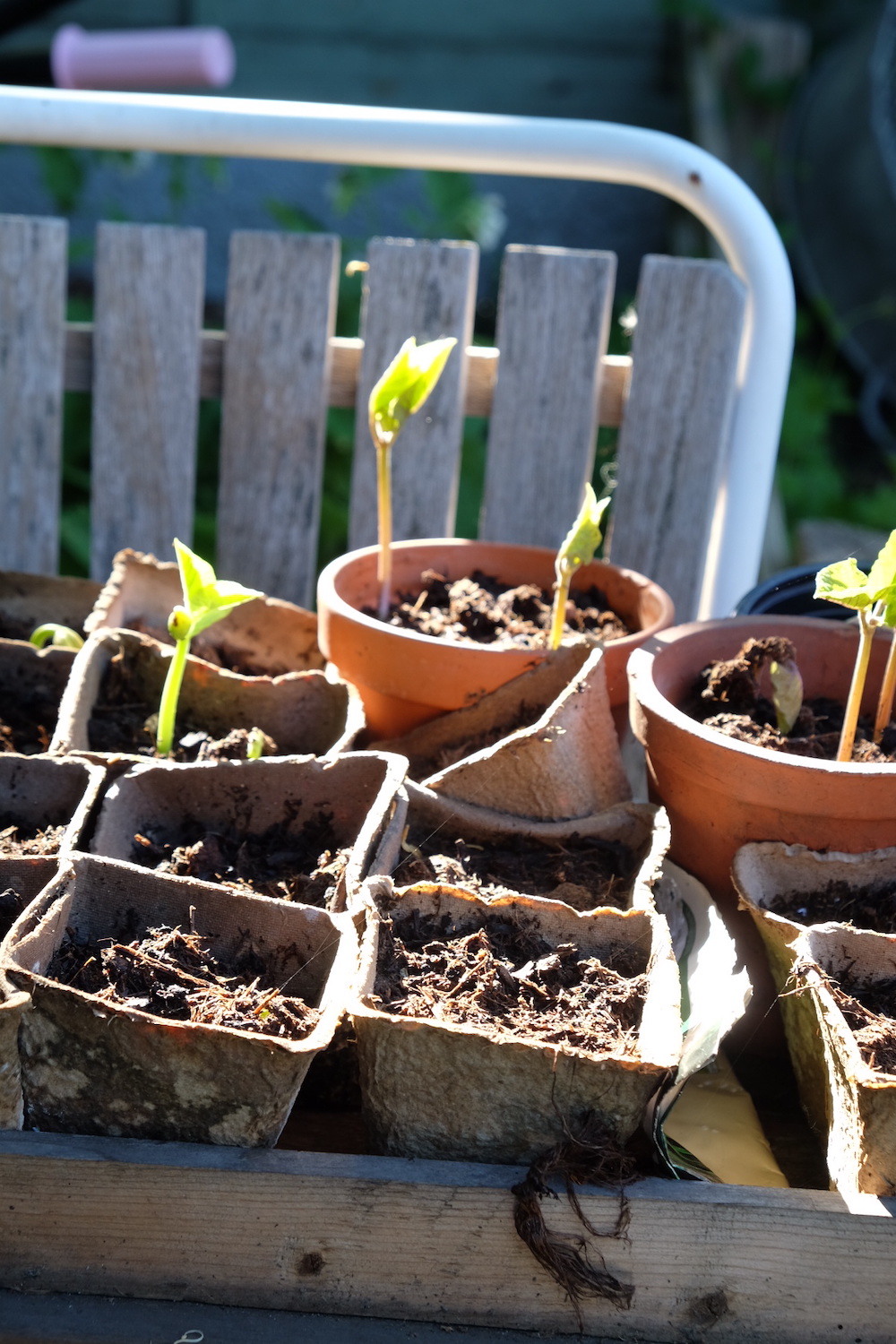 14th May

With the dying back of the tulips, the alliums now provide more rich purple garden colour.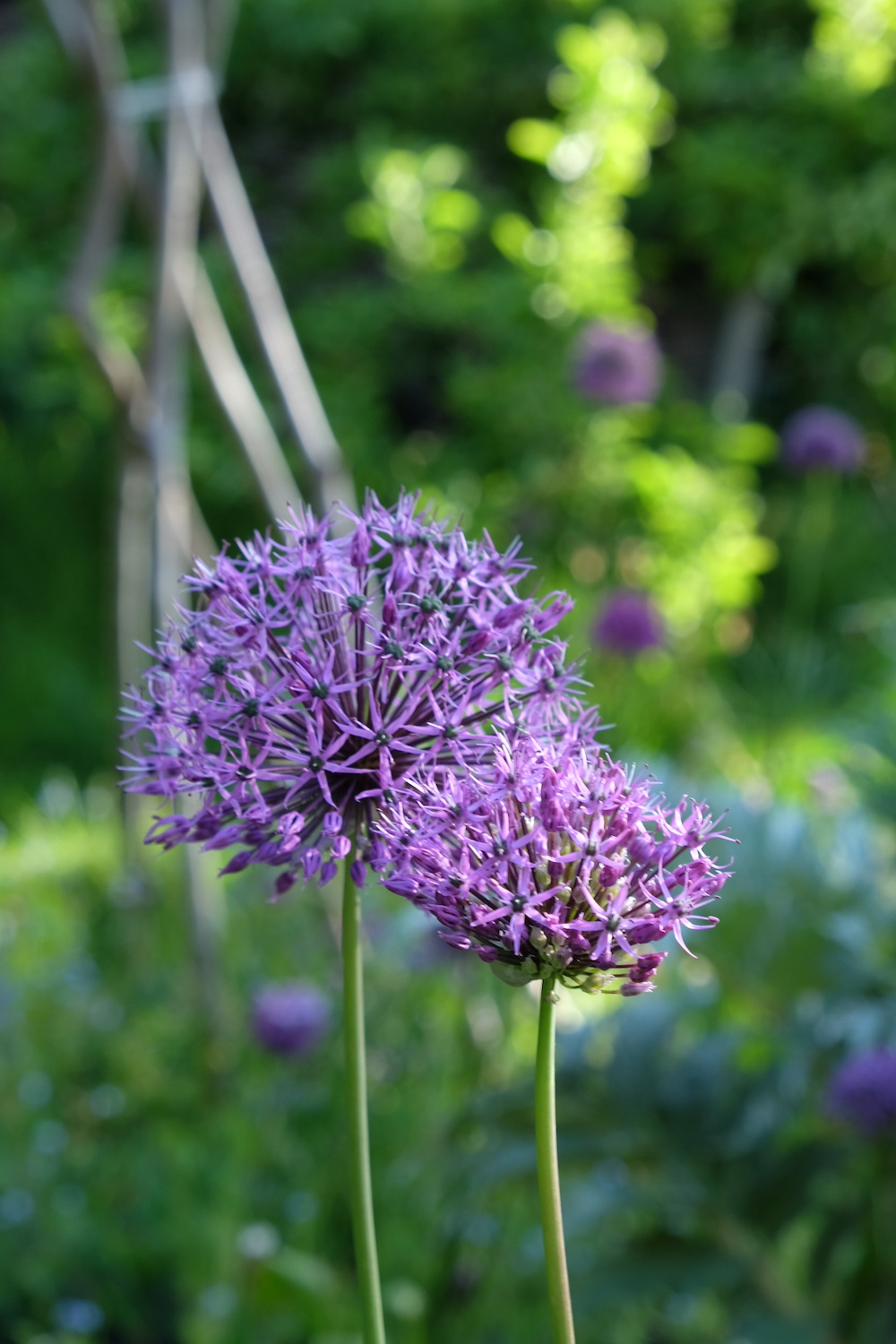 5th May
The tulips are on the wane but the first swifts are skywheeling towards summer. `They`ve made it again, which means the worlds`s still working ` Ted Hughes. Recycled glass jars are my tulipieres for these single stemmed beauties, and make a few go a long way.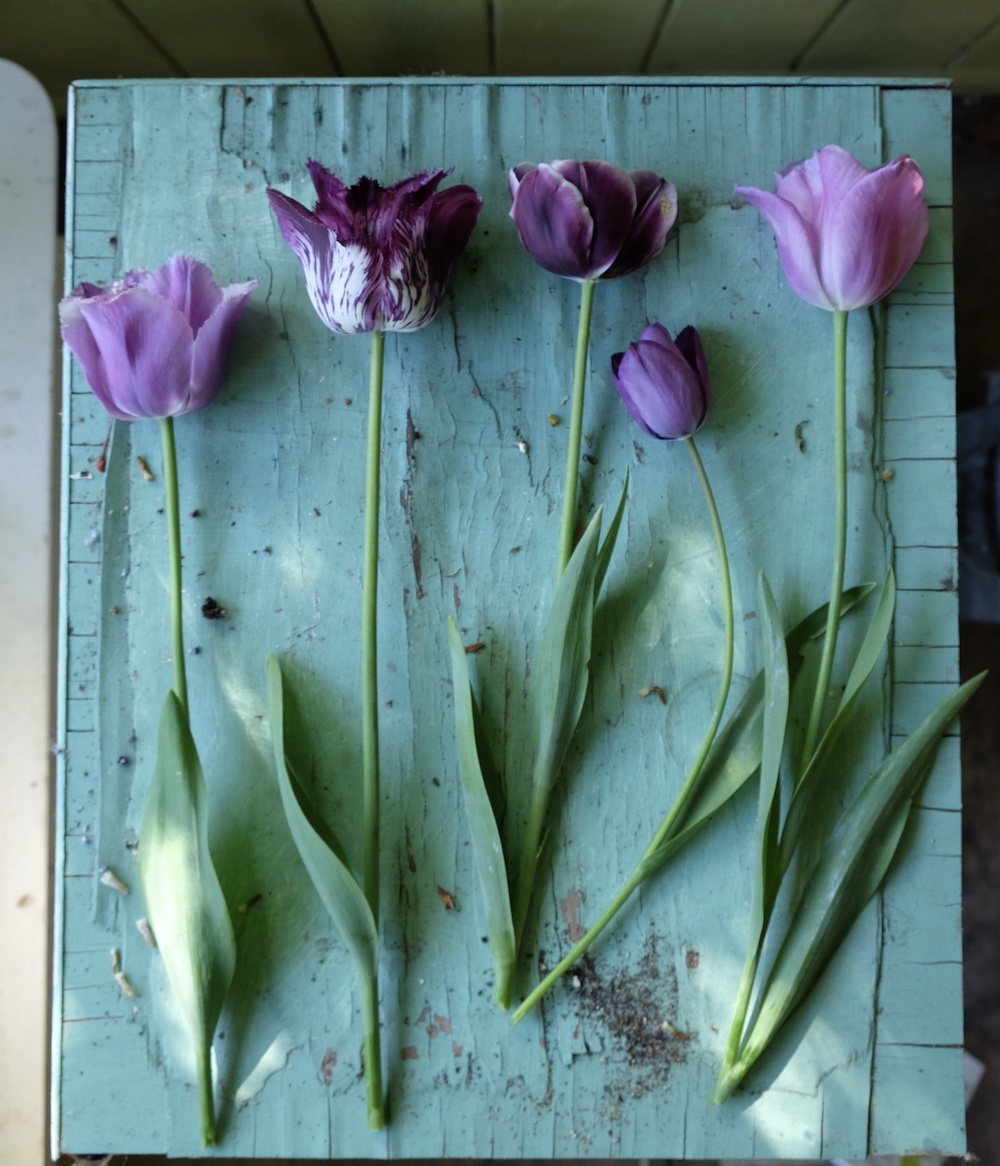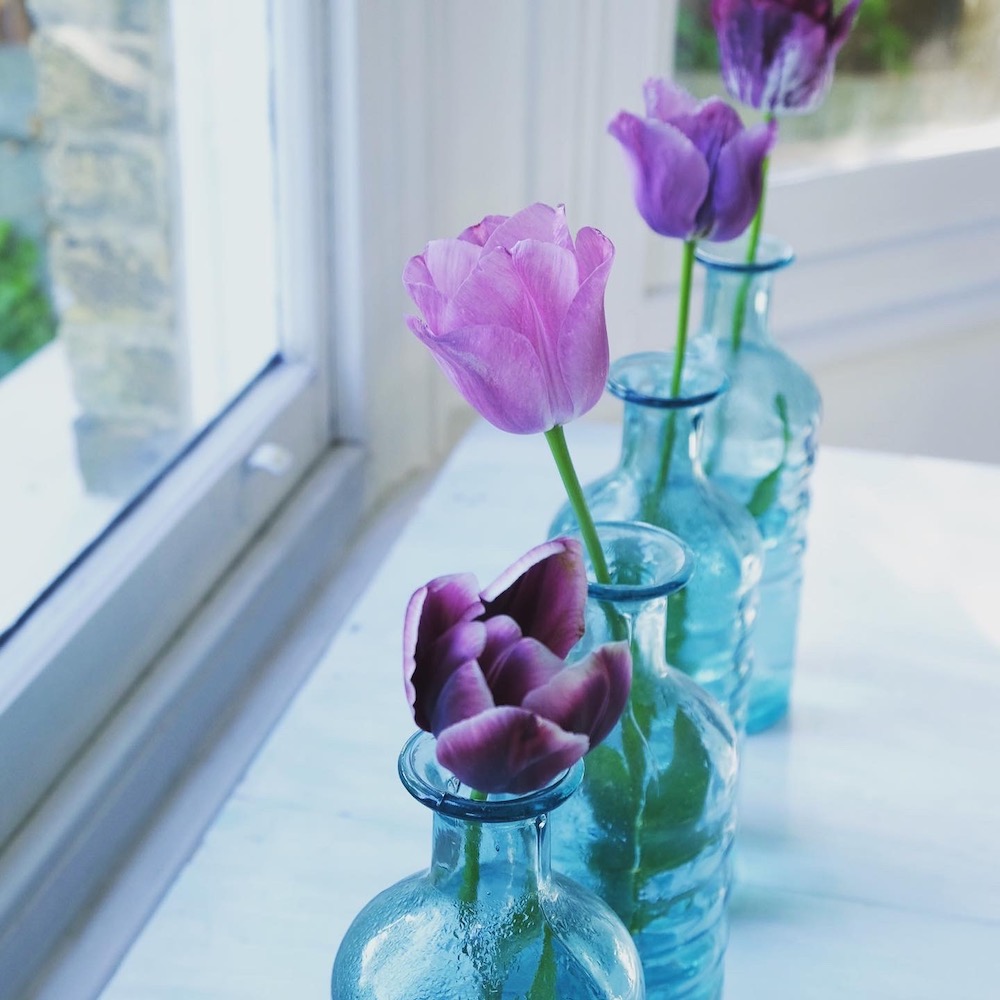 7th May

Spring brings so many pretty herbs and wild flowers. ... Here I`m with the wild bunch: comfrey, commonbugloss, lemon balm and a rhubarb leaf, which all add to the wild shaggy look of the garden and are a simple look inside where I put them in a vase on the table.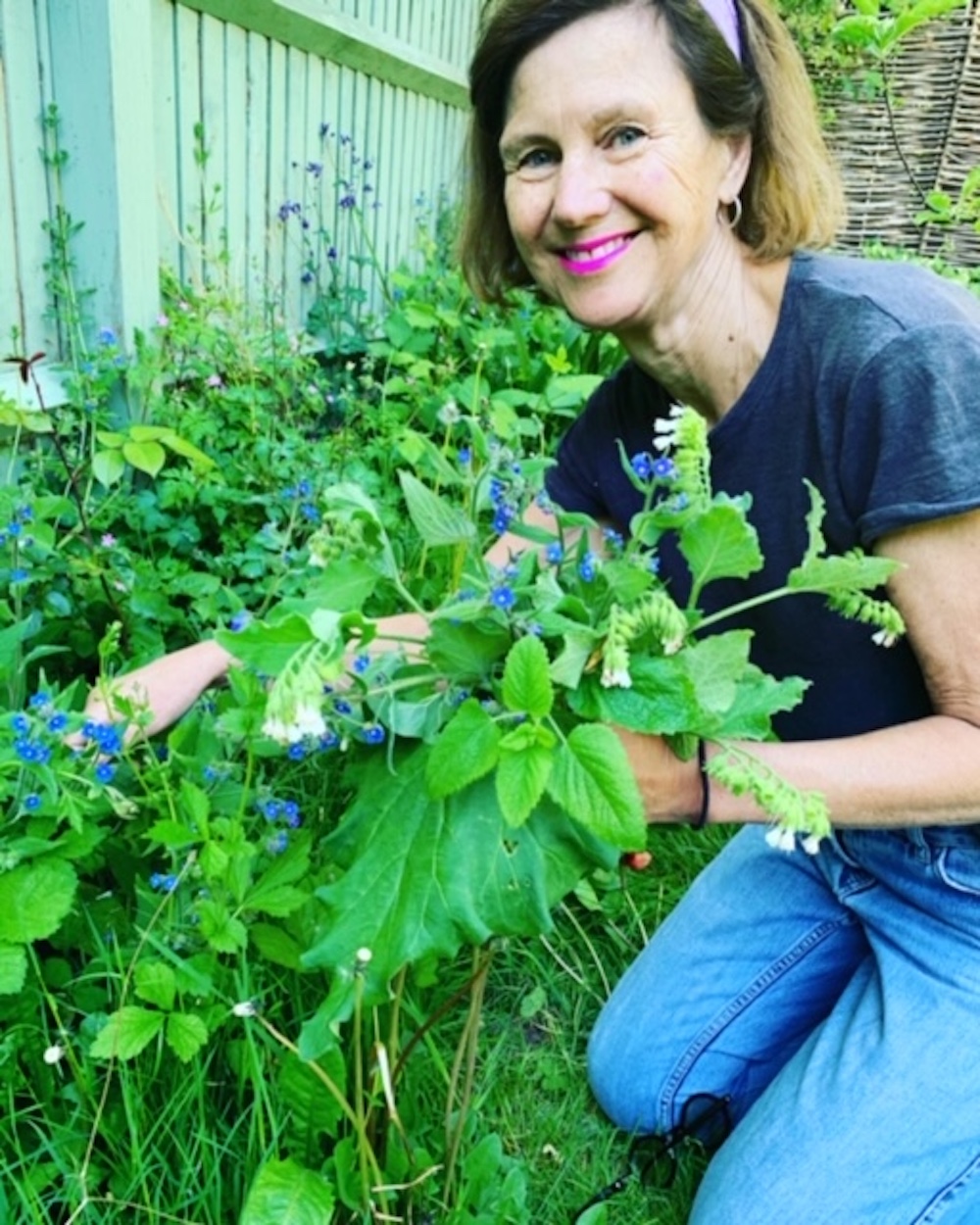 4th May
Over the weekend I made butterfly cakes and a birthday card for close gardening nut friend. I am most industrious when no parties on the horizon. The wire rack is another of my mum`s tools - another old friend for me in the kitchen. I even crystallised the lilac flowers.. quite easy and sweet lilac flavour. Dip flowers in egg white , dip in caster sugar using tweezers, dry on baking paper for up to 36
hours . You can find the cake recipe on Instagram @janecumberbatch ... From my book Pure Style Recipes for Everyday/Pavilion.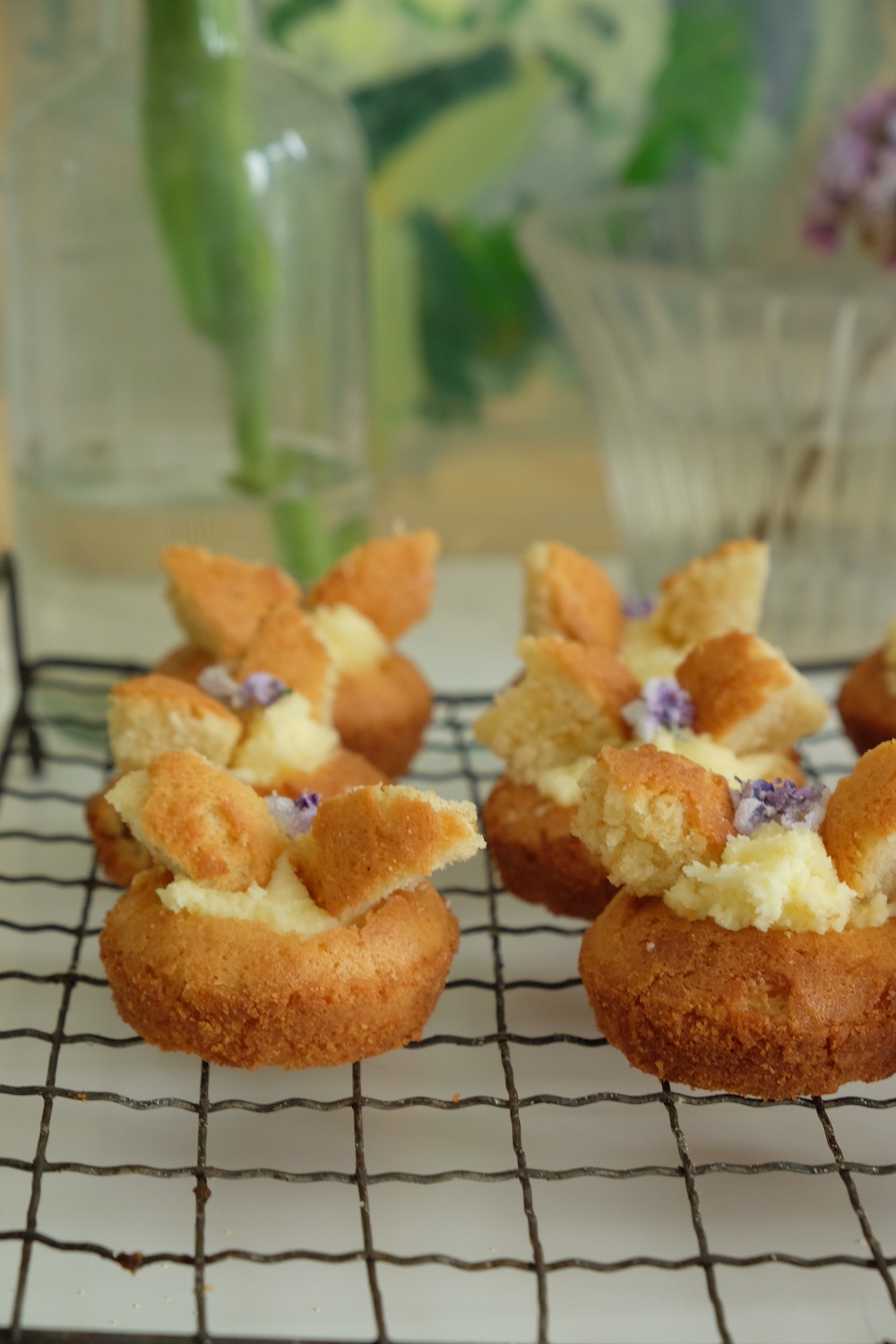 Tags: tulips, springgarden, lockdowngarden, covid, roses, wildflowers, butterflycakes,