A christmas rose
15 December 2015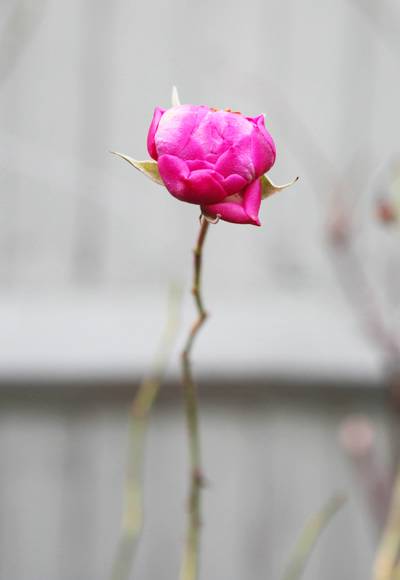 Against the drab died-back look of winter the last few roses (see here, a
John Clare
specimen) decorate the garden in defiant shots of frivolous summer pink. I cut some blooms for the table to join candles and a bowl of aromatic clementines in a simple festive still life.
In the season for boxes of delights, I find particular pleasure in unpacking after a year`s rest in the attic irisdescent baubles and a peg doll fairy for the tree. And, there is all the hope and spring potential in the tulip and allium bulbs. Arriving in boxes by mail order, they are tucked amongst newspaper bedding, in net sacks and brown paper bags with special holes to keep the bulbs cool and dry. It is worth noting that most bulbs should be planted at a depth that allows twice their own height of soil above them. Shallower planting is ok but the bulbs are unlikely to perform well after their first year, and there is the added danger of being easier to be scavenged by squirrels. I have just finished planting about 300 pink tulips (including Blue Heron and Recreado) purple giant fluffy alliums (Gladiator and Globemaster). Do hope the rain and sogginess will dry up for spring or I fear the consequent snail plague will be not only a threat to the young foliage but an unwelcome preoccupation.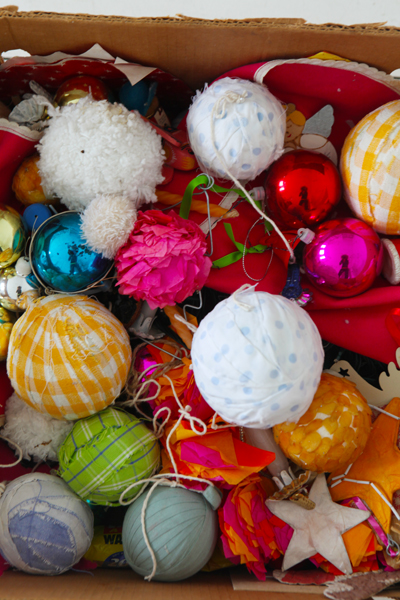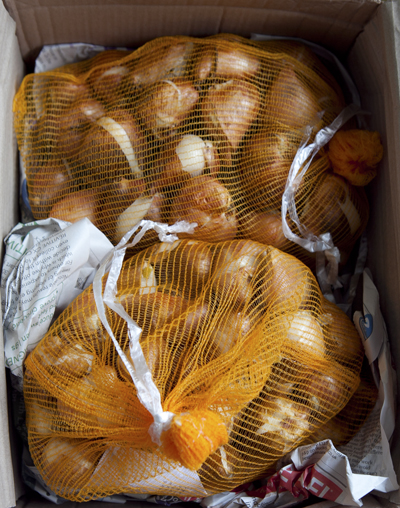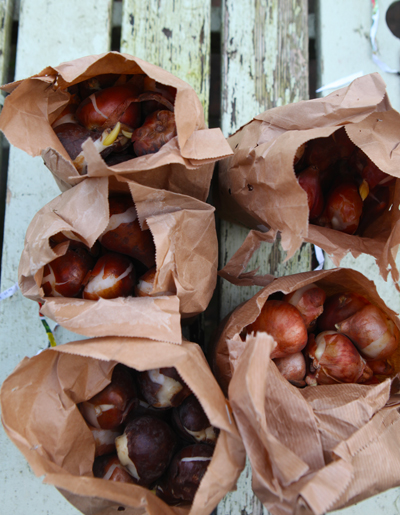 Hooray, the last bulb is in. Time for a warm up by the fire!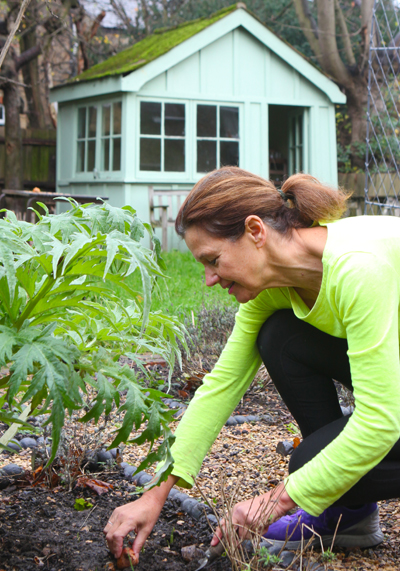 Tags: christmas, roses, pink, winter, bulbs, garden

Autumn and corduroy colours
24 November 2014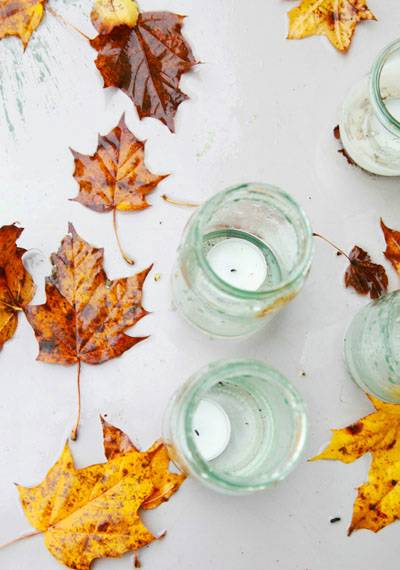 Like unclogging bristle brushes under the tap, a 12 hour deluge flushes the last leaves from the trees. They join a golden tide coursing through the roads and gardens of Tulse Hill. Bulb planting is an unpopular option for the moment and I escape to
Emily Carr`s
rhythmical brush strokes of the Canadian forest at The Dulwich Picture Gallery. I also visit RIBA and
Edwin Smith`s
black and white photographs of the beauty in ordinary subjects: a bench overtaken by a nettles or the graphic ridges and furrows of a Norfolk field .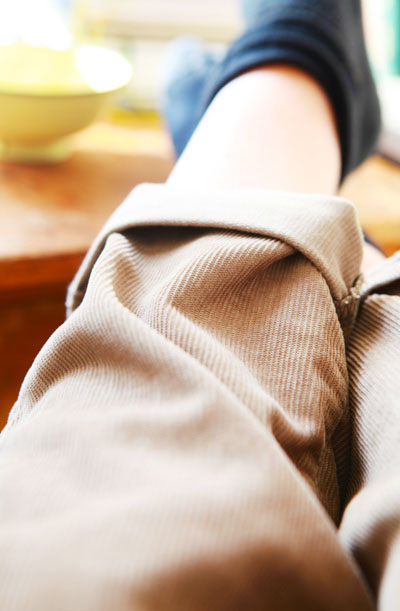 Autumn fashion
: the corduroy trousers of childhood with elastic waistbands, and, later on earnest student males in sagging corduroy jackets turned me off the material for years. I now appreciate its comfortable sensible qualities and find it amusing that my new cords for autumn are `sexy boyfriend` ones. If only.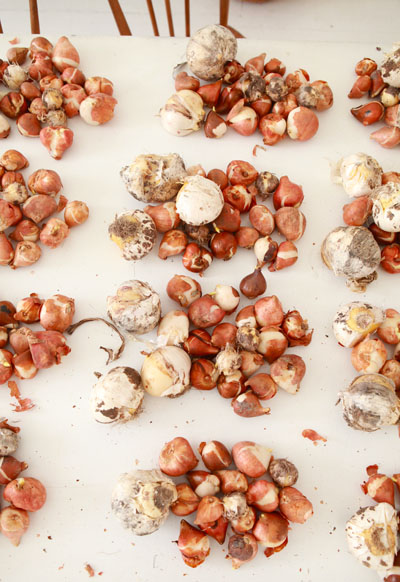 Like dividing a bag of of pic n mix sweets I sort the tulip and allium bulbs, from
Unwins
,
Rose Cottage Plant
s and
de Jager
into 16 piles for the 16 beds in the garden.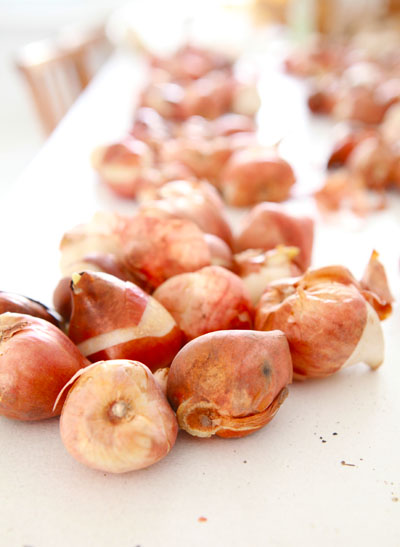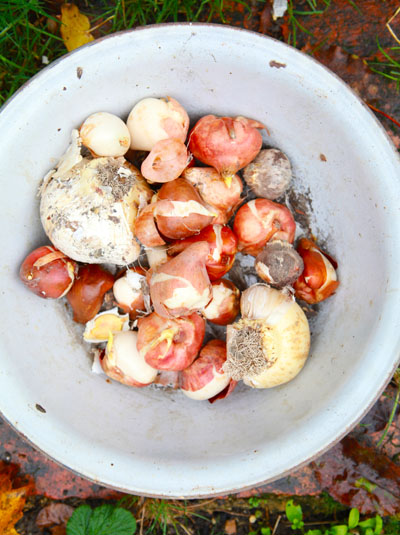 More autumn garden things:
stray rose blooms; dried spikes of nut brown cardoons; busy robins and blackbirds stabbing at worms, and the country in the city earth rot smells of sopping grass and moulding leaves. .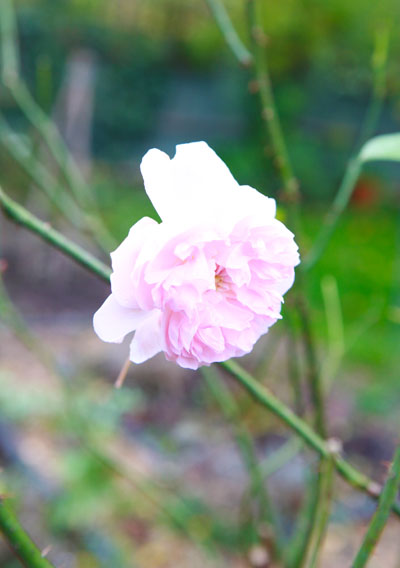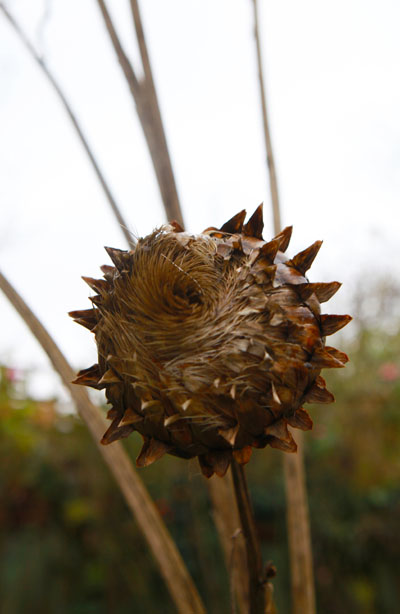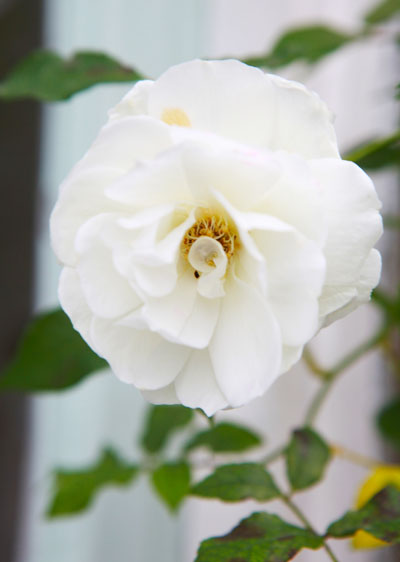 Tags: autumn, bulbs, garden, golden, yellow,

Blue highs
04 March 2013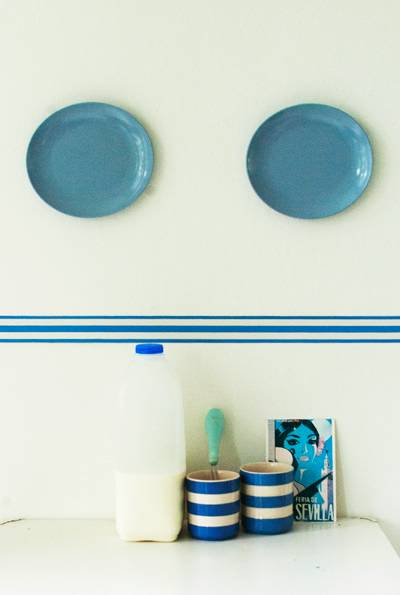 The psychoblurb where blue equals down, miserable.... blah blah blah is daft, really. When I get the blues, it all feels rather ragged London pigeon grey. Rippling cobalt blue sea or a first day of spring blue sky can only help to lift my mood. So pleased to see on the
Style Court
blog that although the
Pantone
colour of the year is Emerald green, there`s much to get excited about blue, too. How about the new
blue and white
ceramics exhibition at the Boston Museum of Fine Art, the cobalt blue cover of the new
Anthroplogie
spring collecton or
Cornflower
one of my new
Colour Band
borders - see above ?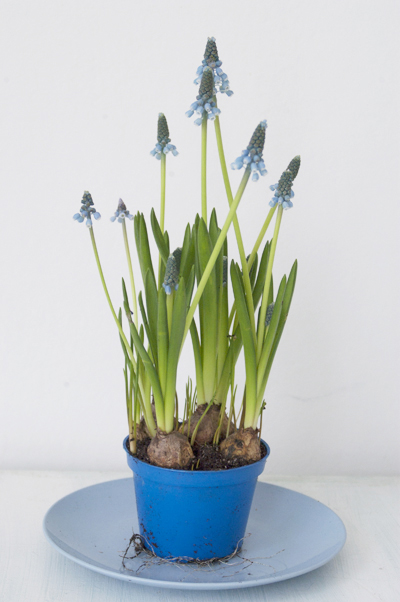 More highs: his little pot of grape hyacinths is just as I found it at the local flower shop perfectly co-ordinated with blue plastic pot for 1.50 and, so far, 10 days of indoor Spring beauty.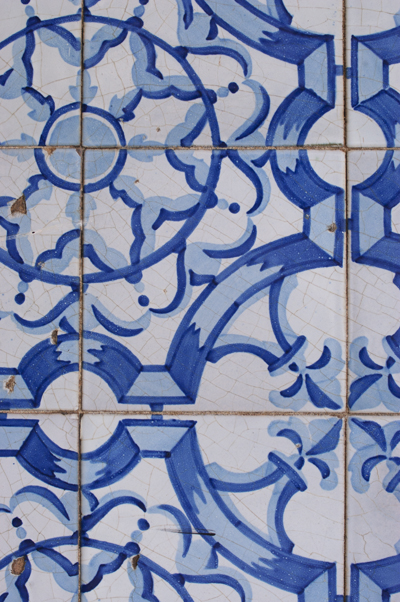 Cobalt blues on old Portuguese tiles, a street feature in Olhao as everyday as grilled sardines .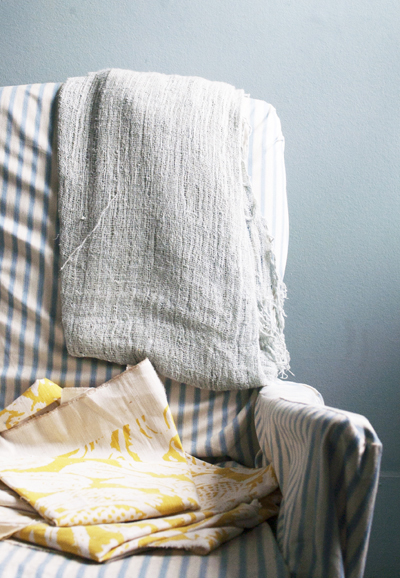 Funny, isn`t it that this gorgeous sludgy blue in my sitting room is called
Parma Gray
? At night it feels snug, along with the heat from the new
Morso
woodburner. (Yes, yes, yes, pluck me from the Periodic Table of the
Middle Class Handbook
). During the day this colour is serene, all very period Dutch domestic interior, like being in a scene from the Girl with the Pearl Earring. Nothing depressing about that.

Tags: colour, spring, blue, paint, bulbs, colour band