Colour in Rio
29 June 2016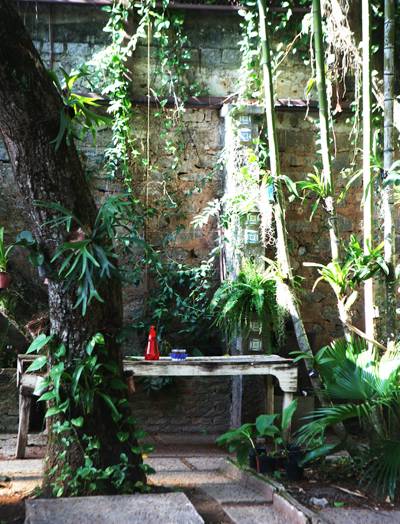 In May I packed my samba shoes and flew down to Rio where Gracie, the youngest, is studying Portuguese. It is an understatement to say the city is vibrant - it pulses with life. The classic lush green mountain backdrops plunging to vast blue beach and seascapes are more than breathtaking. And the whole city is washed in colour from weathered Colonial mansions in faded pinks , blues and ochres, to spray painted street art in the favelas.

What about Zika, did I get mugged ? Sure, only a fool would walk around flashing their i-phone or go for a beach swim after dark, and yes the mosquitos are tedious. But more testing is to ride pillon on a moto taxi up to Gracie`s hostel in Vidigal a recently pacified favela. Picture me grimly clinging to the driver`s middle as he roars up a near vertical gradient, taking bends like a Manx TTrider in slow motion, swinging the bike a hairís breadth from head-ons with pedestrians, dogs, vans, and moto taxis on their way down. Like Rio`s other favela shanty towns, Vidigal creeps up the hillside a jammed and improvised sprawl of basic breeze block homes, shocking wiring, open drains, and hole-in-the wall shops and bars. You need a good pair of knees to explore the labyrinthine passages. The views are stunning, as if from a plane, looking down at the very distant beach fronts of Ipanema and Copacabana. Children fly kites in the wind thermals, spots of bright colour against the sheer rock face and limit of Vidigal`s extent.

Above, the lush garden at Marcela`s beautiful Air BnB retreat in Cosme Velho (perfect if you`re going to the Olympics and want some time out) were we swam and read after a hard day`s sightseeing. It is a few minutes walk to
Largo de Boticario (below) a hidden square of 19C Colonial architecture and colour.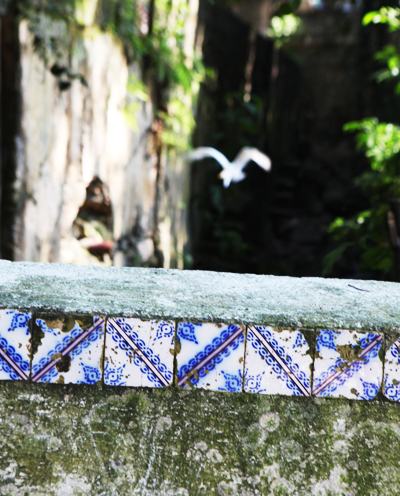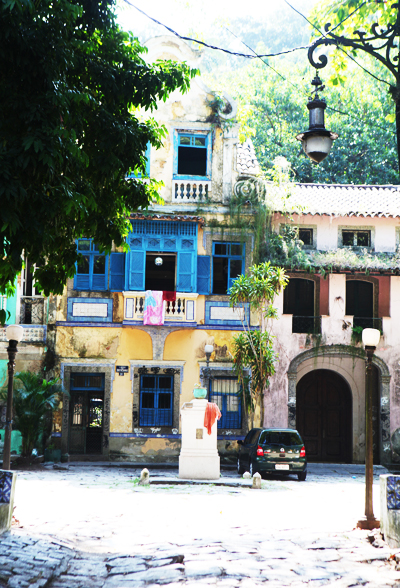 Below: Santa Teresa has many nineteenth century Colonial mansions, plus trendy bars and restaurants.My favourite is
Armazem Sao Thiago
,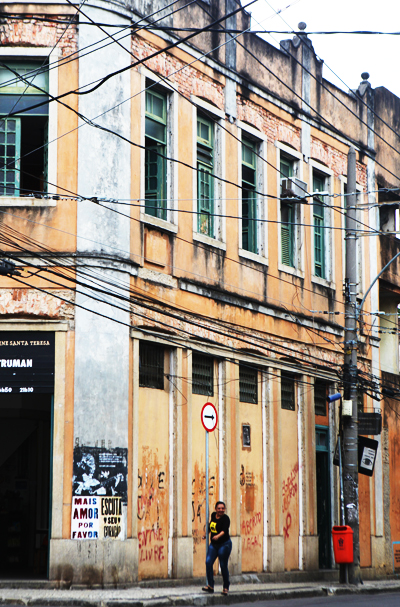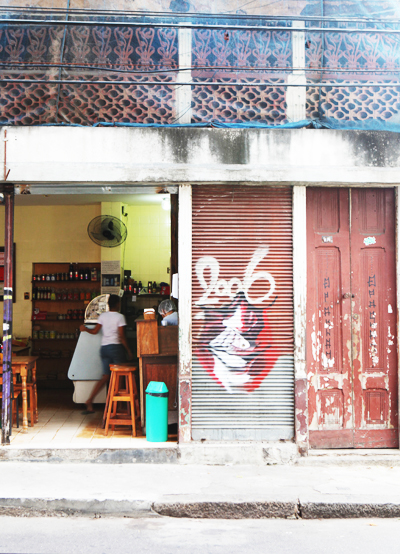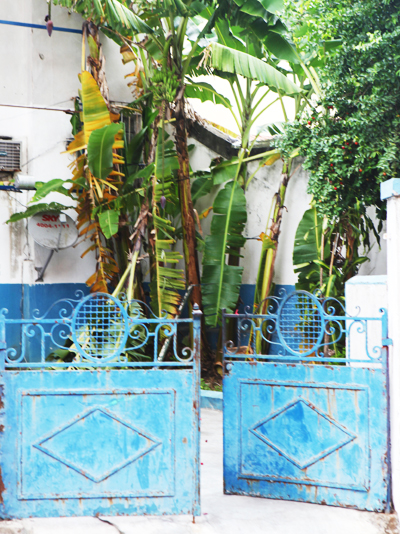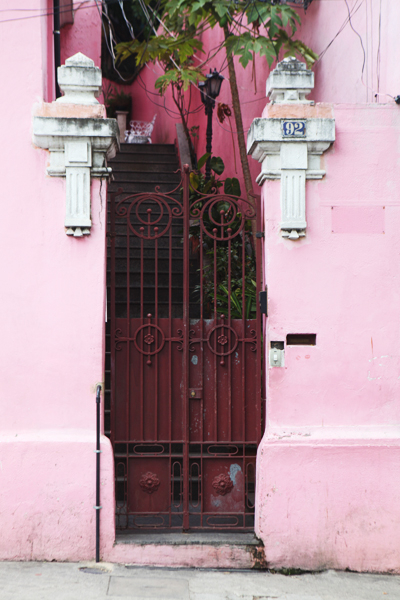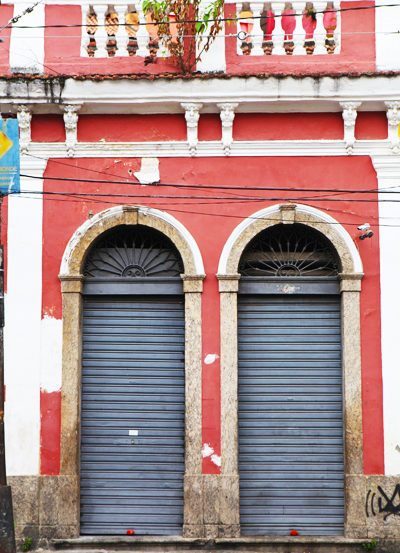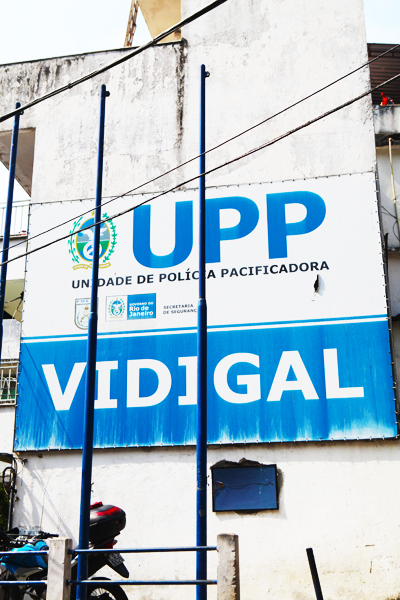 Below: street life in Vidiga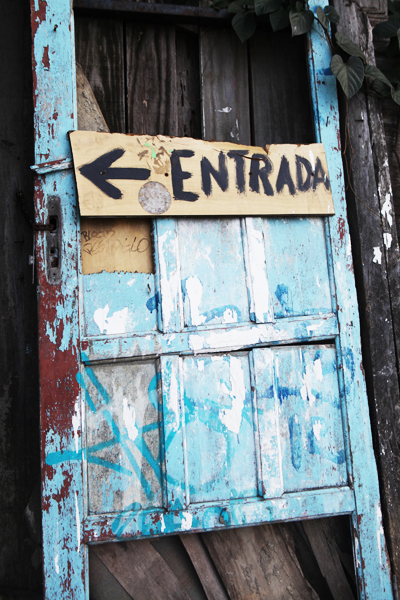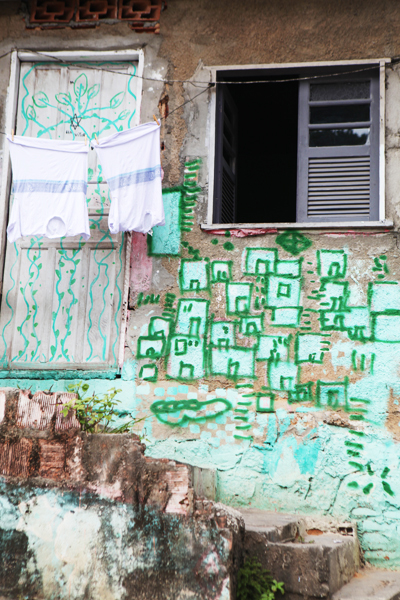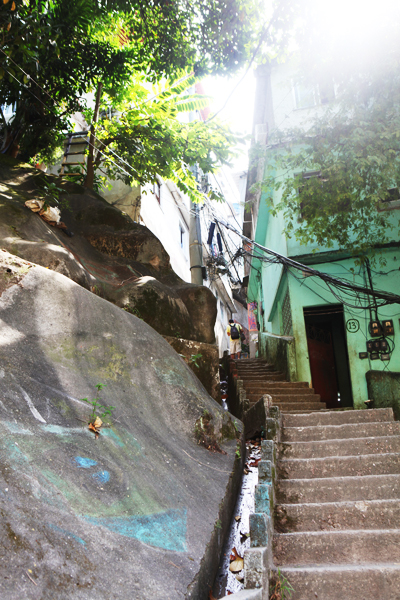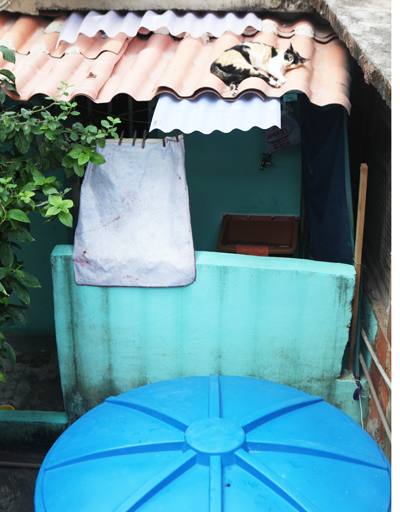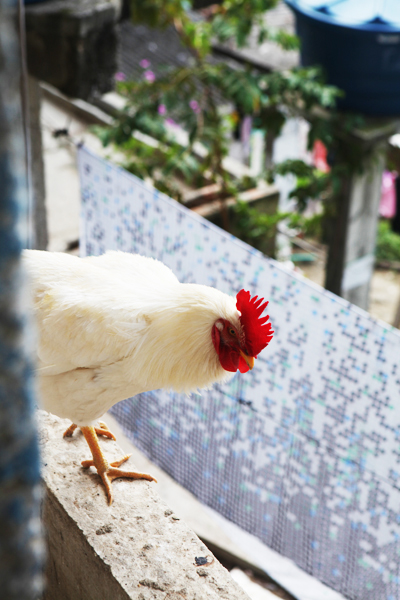 I must note of course that Rio is also a city of fabulous modernist and contemporary colour and detail. I`m intrigued, for example, by the pure white and futuristic Museum of Tomorrow, designed by Spanish architect Santiago Calatrava, and built next to the waterfront at Pier Maua.