We are in summer, real summer (last one was 2006) with the almost forgotten sensations of sticky heat on skin, cooling swims at the
Lido
and the garden smelling more sweet and meadow-like as the mercury rises. The heat seals the season`s scents: ziplocked sweat ,rose petals ,hot pavements, bbq sausages and factor 30. I keep cool and fragrant with a squirt of
cologne
and and eat ice cream. My sister piles a carton high with blackcurrants from her garden which I simmer in sugar and water, cool whisk into whipped double cream and freeze.
A friend emailed: "George and I made your lemon ice cream a few days ago -which was simply sublime especially eaten before it had set` See said ice cream from the summer section of my book
Pure Style Recipes for Everyday
What a treat to duck under the shade of the apple tree and read the 2nd issue of The
Foodie Bugle
mag. It is like a well stocked larder of delicious information and visual inspiration. Immediately drawn of course to the piece entitled `The Taste of Portugal`"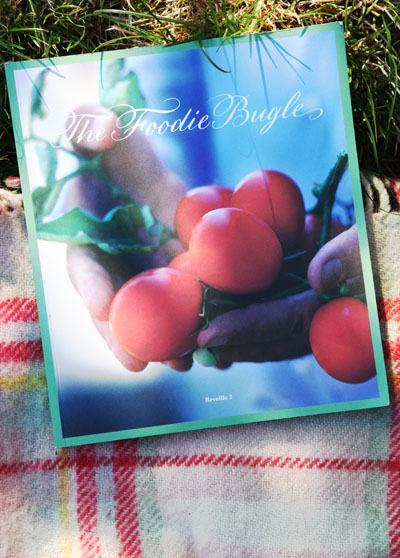 The house is a busy shoot destination this summer, and props and crew can spill over into the garden without the threat of a drop of rain.
Just as well, when Coca Cola turn up with plus 30 individuals, fridges , ovens, turkeys and enough Coke to keep the area`s dentists in work for years. The theme is Coke and food, and involves a Coca cola `family` most of whom look like you and me, except for a brooding model hunk who spreads across the doorstep in between takes like a shaggy dog .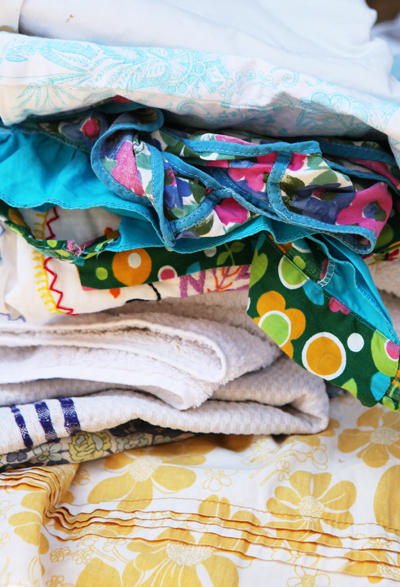 Just as it`s so good to waft about in summer frocks and bare legs, the hot weather gives me so much pleasure on the housewifely front. When the washing dries warm and toasty in the space of an hour I feel a flush of domestic euphoria. Similarly I`ve been itching to give the
rush mats
a good scrub and here I am, hosing them down with gusto.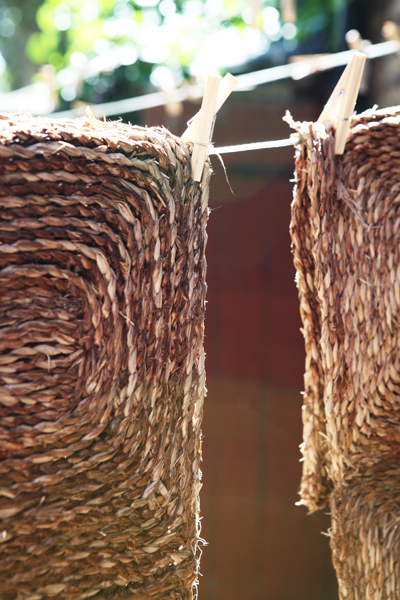 Pink poppies are welcome garden invaders maybe encouraged by the sun because they didn`t appear last year.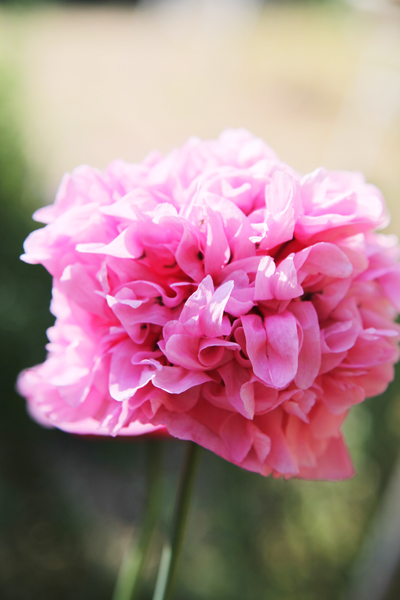 The sprinkler and he hissing of summer lawns couldn`t be more suburban and cool.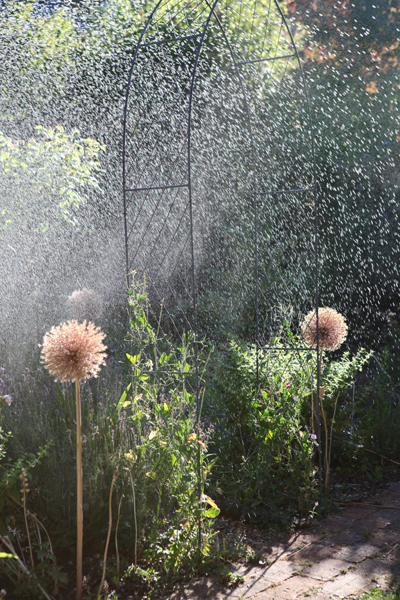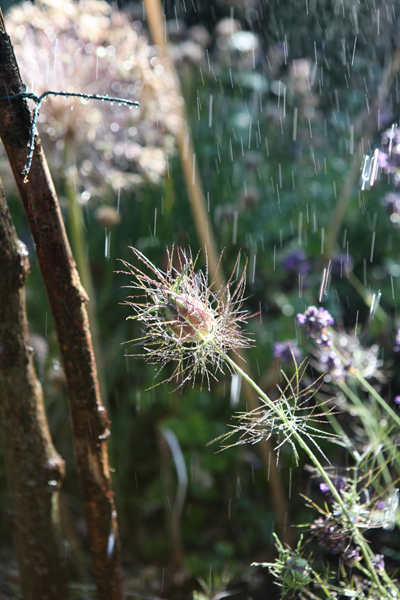 Want to feel cool and floaty? invest in a hippy cotton nightie from
Denny Andrews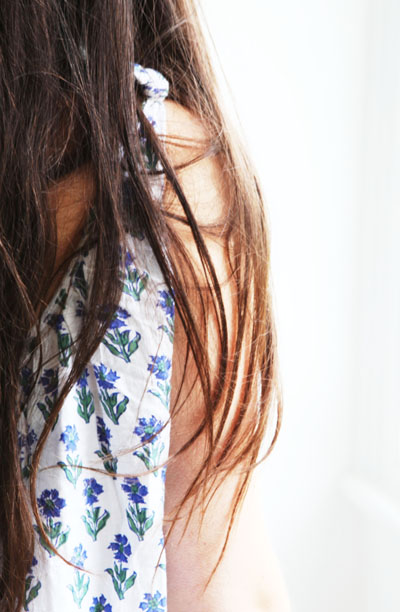 Cool sea blue ceramics by
Sue Binns
are summer essentials. (Green string, an Olaho hardware shop stalple)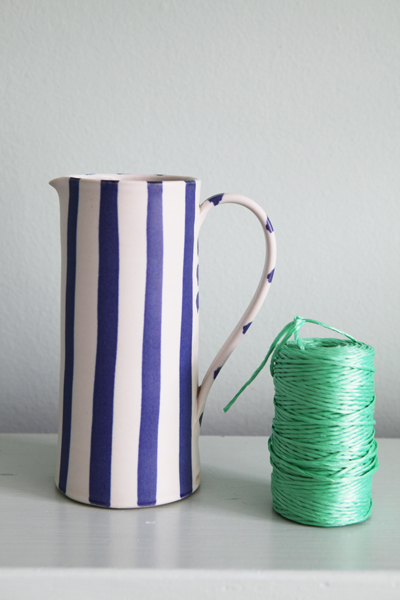 Pink white, purple and green , the cool colours of summer in a jug of flowers on my table.