Saturday market
19 December 2012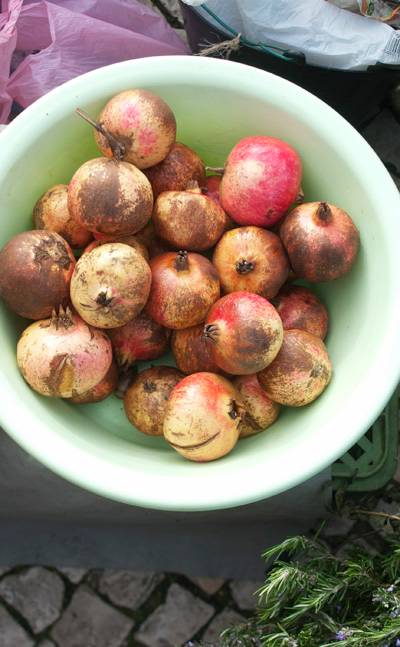 The frosted 05.30 from Liverpool Street to the small scale experience of Southend airport gets me in the mood for the simple pleasures of Olhao. We even take off over the same silvery mudflat coastline that meets our descent two and a half hours later.

The house is dry but needs a fire. We stoke up the woodburning stove, a dumpy cylinder on legs and traditional feature in old houses throughout Spain and Portugal. It soon pushes out heat. We sit beside it, like contented

cats, eating bo wls of sweet steaming clams in garlic.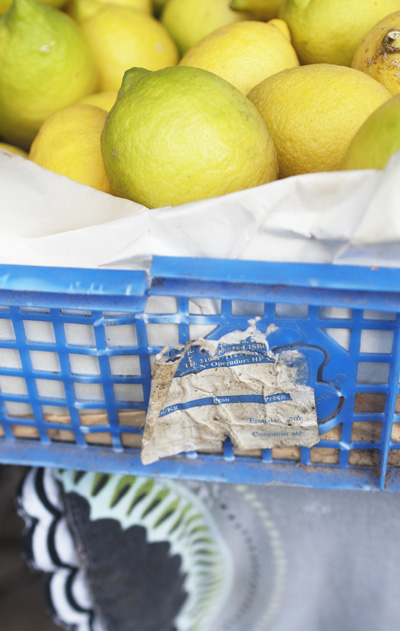 Shops are closed, or down to minimum stock supplies. The down beat, empty feel of Portugal`s recession is even more apparent in an out of season Algarve seaside town. There are no christmas lights in Olhao this year, but somehow the token nativity with live donkey and sheep in pen with crib and star, is more charming than streets of blazing illuminations.
The Saturday market seems recession proof, people, colours, produce. life, as visually intoxicating as ever. A vivid canvas of lemons, golden wedges of pumpkin, the new season`s olives, plump greens, and eggs like white opaque jewels.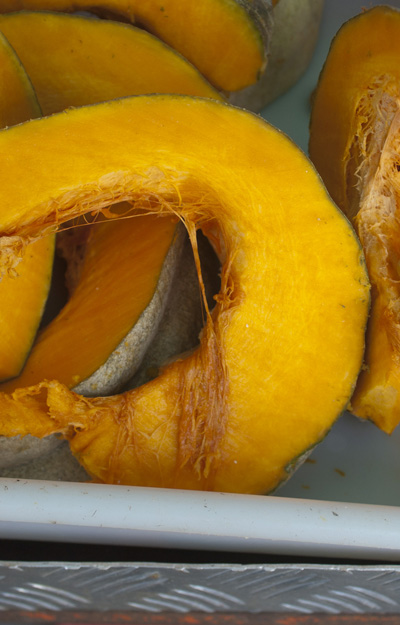 We hit the road to tour some reclamation yards - basically a field or two strewn with smashed and broken pillars, porticos, old sinks, and tiled floors. Torn, or rescued, depends on which way you see it from Portugal`s architectural heritage to make way for developers` concrete and glass boxes.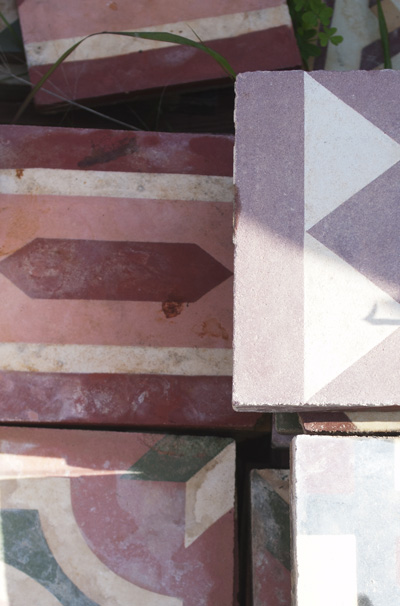 Any one for worn and weathered pantiles ? So much more beautiful than prefabricated modern ones.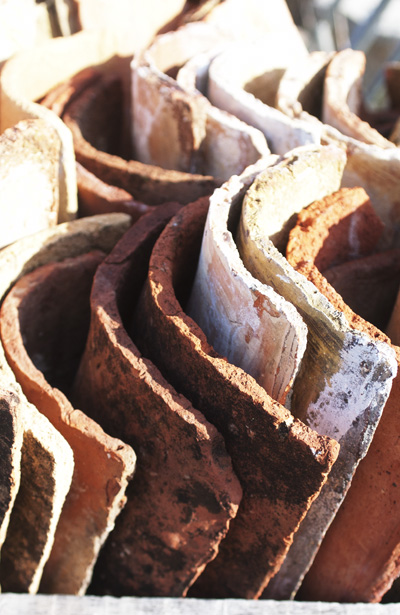 On the last night we drive up an avenue of palms to eat with Detlev von Rosen - whose
extra virgin olive oil
is some of the smoothest I have tried in these parts.
Goodbye Olhao, until next month when I will embark on the big spring clean to make the house ready for rentals.
I miss the sea salt air and cobalt blue sky, but nature is here to grip me in suburbia with her continuing frost and ice beauty.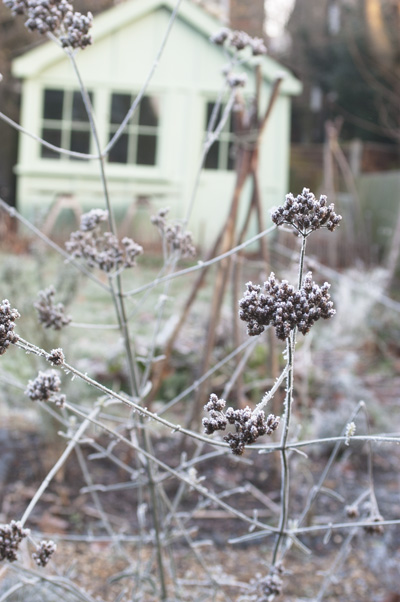 Frosted verbena, above and allium seed head, below.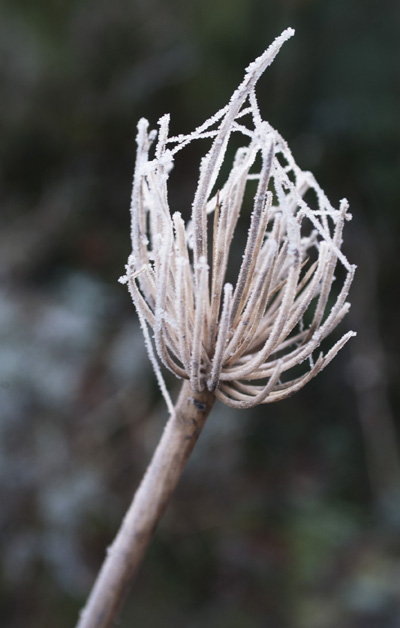 Tags: winter, portugal, garden

Things I like this week....
02 February 2012
More good ideas from the Pure Style design files




Being a lover of all things Portuguese - and seeing that Remodelista has gone Iberian this week, I wanted to show you some inspirational and timeless interior detail from the land of grilled sardines and Pastel de natas; Above, are Azulejos, tiles from Sintra Design used by hotelier Sean MacPherson in his NY kitchen (shown above courtesy of The Selby).




Baixa house looks like the place to stay if you want traditional with a modern update. There are twelve rather wonderful looking apartments in this recently refurbished apartment hotel in Lisbon`s historic district. ( See one of the kitchens , above, photo Fernado Guerra + SÚrgio Guerra Fotografia de Arquitectura. and a patio, below, photo Ana Paula Carvalho ) .




Portuguese cotton blankets with wonderful earth coloured trimmings from Anichini.




Portuguese cotton blankets with wonderful earth coloured trimmings from Anichini

Tags: colour, interiors, portugal, Spain