Spring break
04 April 2013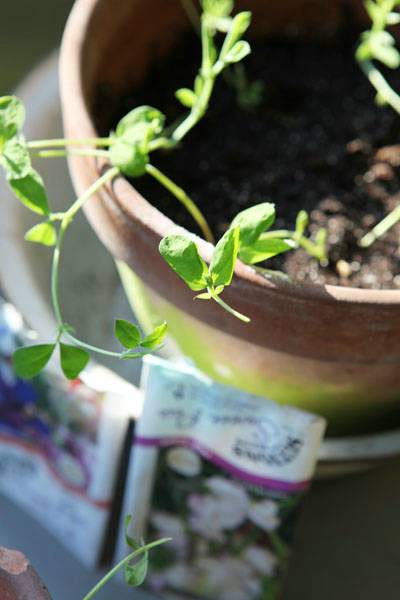 The wind continues to cut like iced knives, but at least there`s some green shooting going on in my shed. These are the sweet pea seeds I planted last autumn, and I`ve been pinching out the top leaves so that side shoots are encouraged to grow. Look at them stretching towards the light.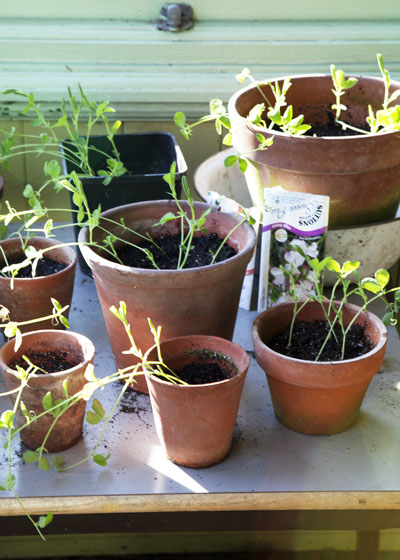 Good Friday. I make hot cross buns from the recipe in my
book
. My version only requires one proving of the dough which means they`re heavier than buns made with two. But less fuss to make, and delicious toasted and spread with butter. The mighty
mxing bowl,
my favourite , is part of an order to replenish stocks of house kit that has worn out or gone too far gone to repair. The last bowl met a shattering end on the kitchen floor.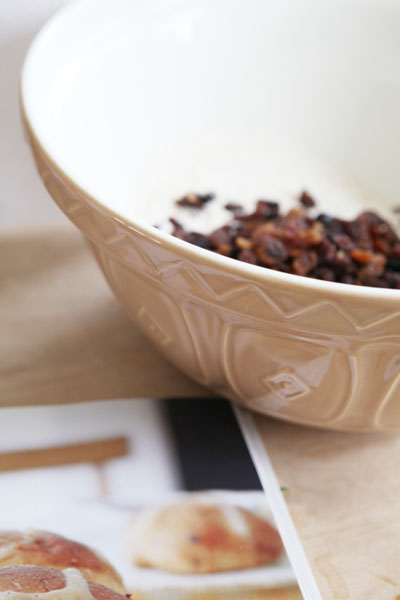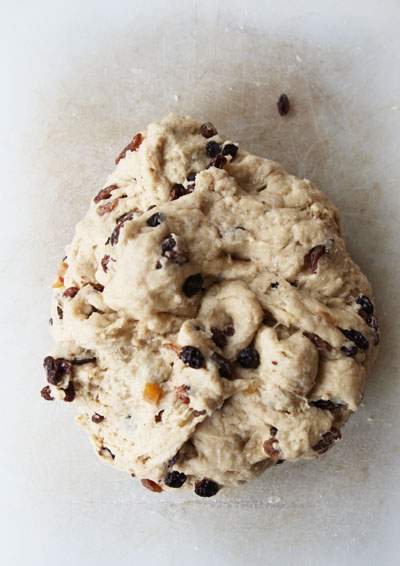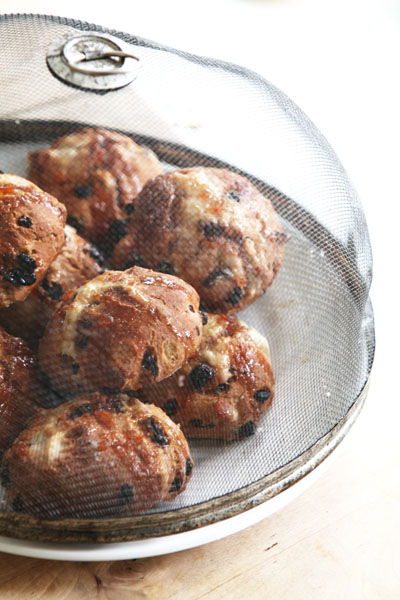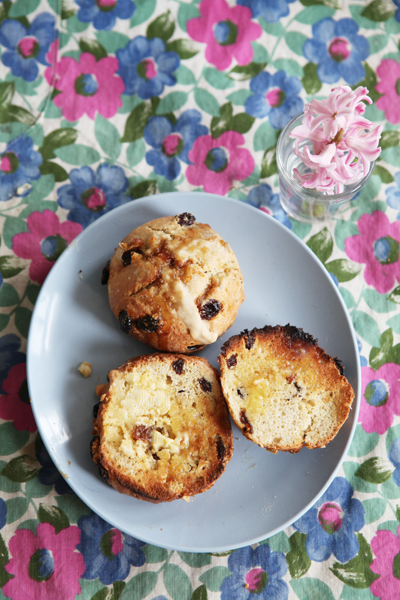 A clump of self seeded violets in my vegetable patch is visual treasure. The flowers are edible, too.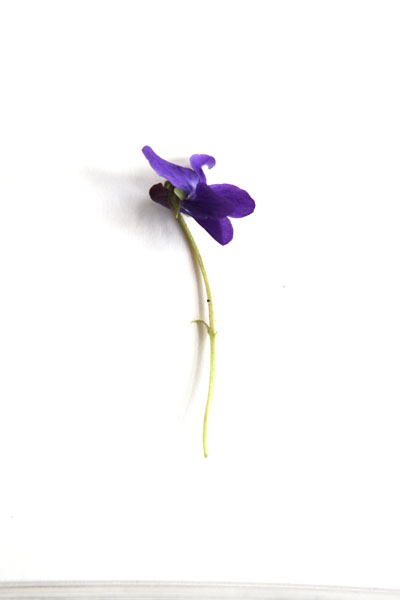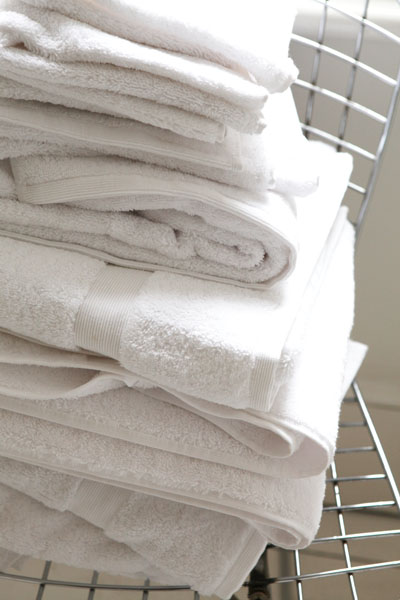 A friend back from
Fogo
has saved my toes from more destruction by chilbain with a gift of slippers handknitted by islanders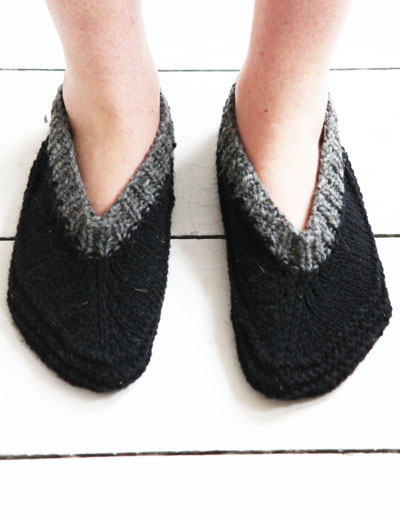 Hoping that this won`t be the last of the rhubarb!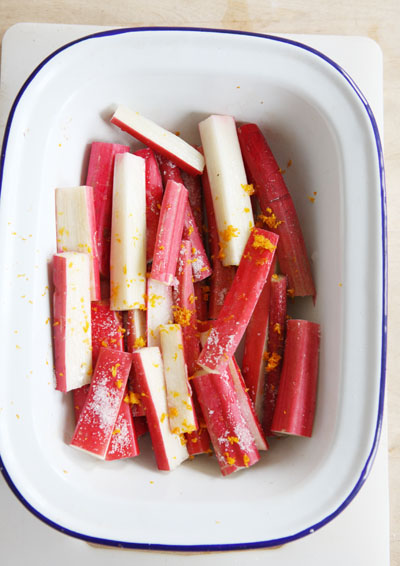 Tags: spring, natural fabrics, homecooking, garden,