Blue highs
04 March 2013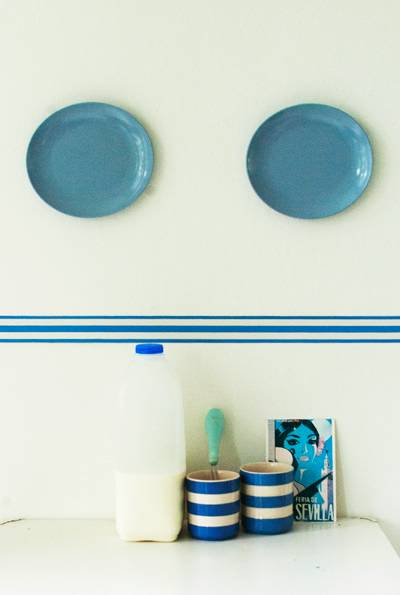 The psychoblurb where blue equals down, miserable.... blah blah blah is daft, really. When I get the blues, it all feels rather ragged London pigeon grey. Rippling cobalt blue sea or a first day of spring blue sky can only help to lift my mood. So pleased to see on the
Style Court
blog that although the
Pantone
colour of the year is Emerald green, there`s much to get excited about blue, too. How about the new
blue and white
ceramics exhibition at the Boston Museum of Fine Art, the cobalt blue cover of the new
Anthroplogie
spring collecton or
Cornflower
one of my new
Colour Band
borders - see above ?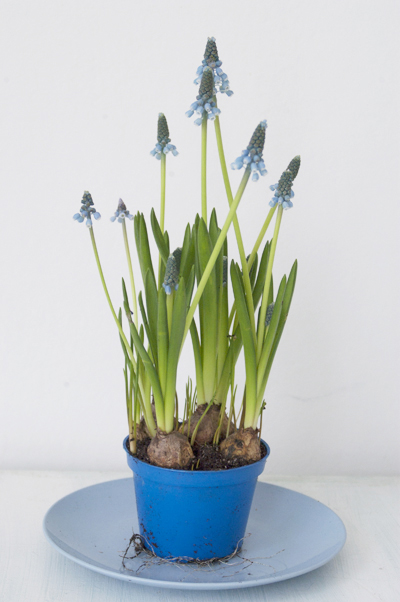 More highs: his little pot of grape hyacinths is just as I found it at the local flower shop perfectly co-ordinated with blue plastic pot for 1.50 and, so far, 10 days of indoor Spring beauty.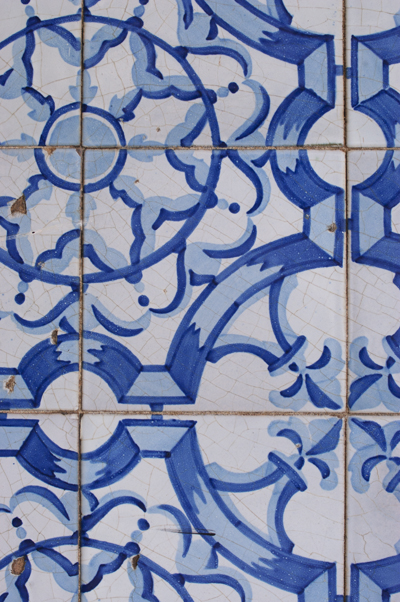 Cobalt blues on old Portuguese tiles, a street feature in Olhao as everyday as grilled sardines .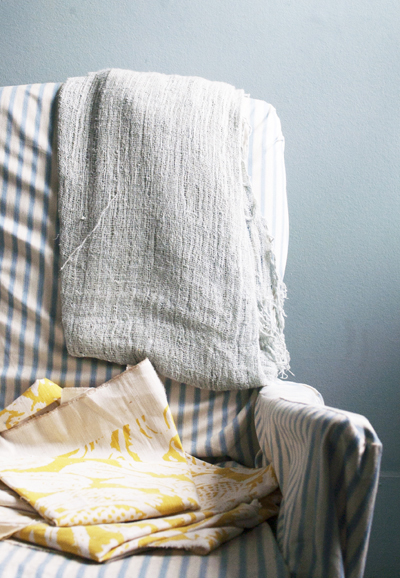 Funny, isn`t it that this gorgeous sludgy blue in my sitting room is called
Parma Gray
? At night it feels snug, along with the heat from the new
Morso
woodburner. (Yes, yes, yes, pluck me from the Periodic Table of the
Middle Class Handbook
). During the day this colour is serene, all very period Dutch domestic interior, like being in a scene from the Girl with the Pearl Earring. Nothing depressing about that.

Tags: colour, spring, blue, paint, bulbs, colour band