Hearts and colour
14 February 2014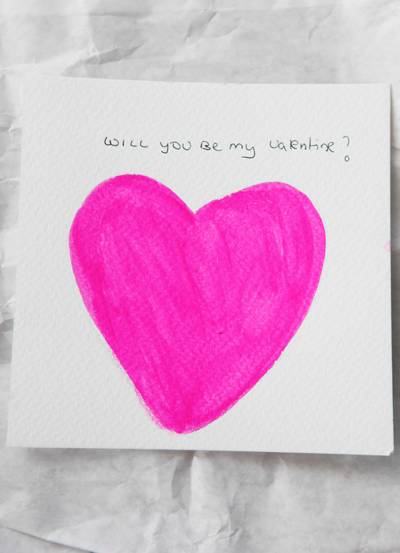 I am still married to my rubber boots even though the sun is spilling through the windows on a rare dry break in the deluge.
Cat and dog laid out in the warming rays as they spread across the newly made bed and decorate it with the finest of cat and dog fur.
After my rant last week, I must say that the upsides of shoots outweigh the occasional down moments. This week we feasted on leftovers: coffee and walnut cake.etc., made by a young, and starting out cook Charlotte Gardelis, who expertly fed and watered the team in the main shoot space.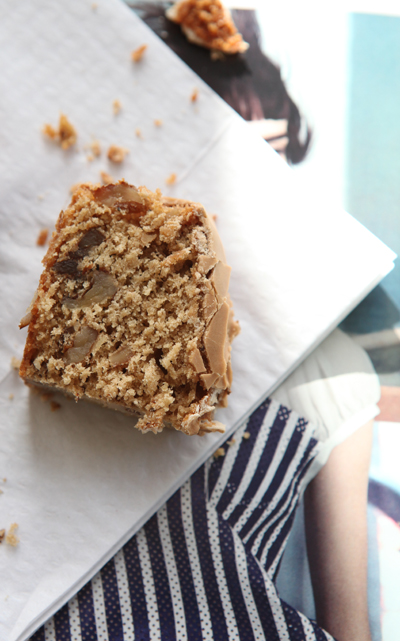 Munching the last slice of cake and reading Vogue, I see that my investment in a lightweight mint coloured
puffa
from Uniclo has been given the fashion bible`s stamp of approval, too. I`m not a puffa person but this is a great colour to go with my pink bits and is really warm which is what really counts.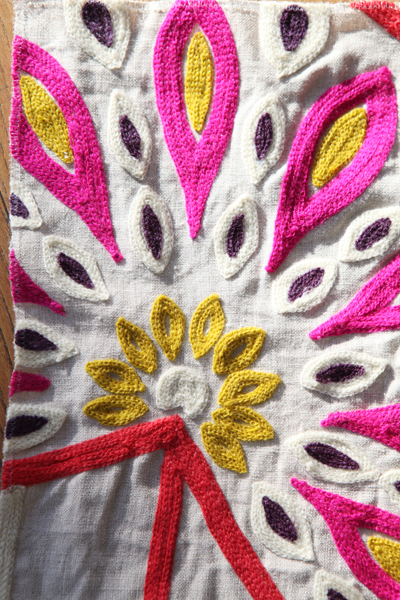 Dodged the showers and tube strike to see Beckett`s
Happy Days
at the Young Vic. It wasn`t the most uplifting play to go to with a young person at the start of life and full of fluttery hopes, but Juliet Stephenson `s Winnie showed the female capacity for looking on the bright side when it isn`t ,and she has great hand movements.
Happier days, are spent fielding packets of lovely fabric samples, that drop through the letter box for the new book I`m working on. My heart sings when I come across colours in embroidery like this from
Pierre Frey
, above. Must tell you too that I`m pleased my borders are part of the collection curated by Silvanna de Soissons in her new
foodie bugle
online shop.
Days getting a little longer... the garden is beginning to beckon for spring. I am looking forward to replacing worn out and wind damaged willow fences at the bottom of the garden with 3 freshly woven
hazel
ones that arrived by courier yesterday.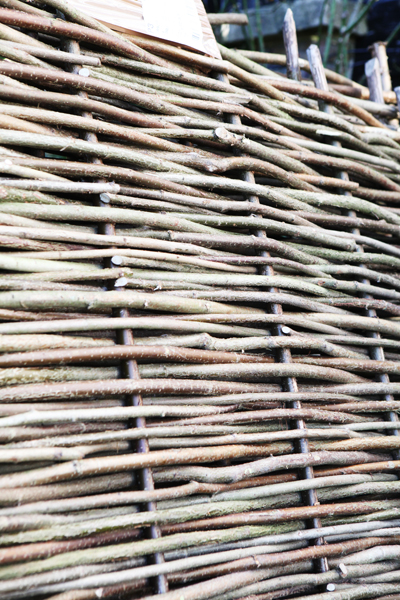 Tags: pink, valentine, cake, home cooking ,