september blog
15 September 2020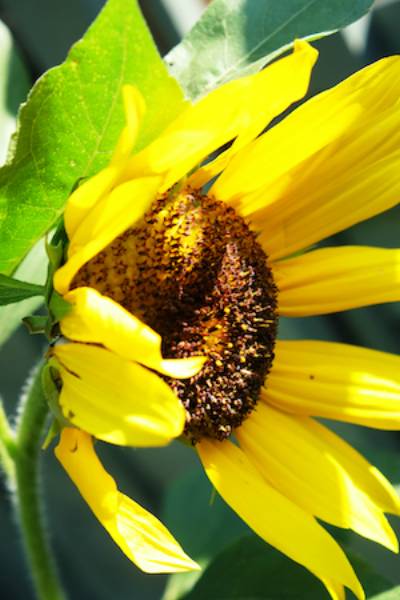 Despite the overall greenness of the garden exuberant splashes of colour continue to blaze in a mini summer heat wave: sunflowers grown from seed given to me by my eldest daughter`s partner; pink and white rose blooms : John Clare, St Swithins, Gertrude Jekyll, Winchester Cathedral, Ice Berg.There are even a few new flowers on north facing white tissue paper coloured Madame Alfred Carriere.
I gather armfuls of apples, that have ripened and swelled in the two weeks since I departed for ,and have just returned from, Olhao (Missing new quarantine by 36 hours).
There is an apple crumble coming on in my cooking thoughts and more apple and ginger puddings. For Emma`s Birthday I tie up the last zinnias some rose buds, and creamy white dahlias from the pot Jane gave me. I must say this nursery grown plant, has delivered an endless show of blooms since the middle of July... and of course, there has not been a whiff of a slug or snail.
Sad to hear of Terence Conran`s death, a design hero who has hugely influenced my love for simple practical design and the importance of everyday things. Enticingly modern and full of gorgeous ideas the Conran Shop was a magnet for us stylists. After Conran had lost the business in 1990 I styled and art directed two Habitat catalogues but the ethos and pieces I was given to work with were diminished compared with the simple and appealing elements of early Habitat . Conran`s influence also seems a very long way from many current ideas as in the surfeit of Central London glass tower developments which feature showoff and over sized lumps of furniture, awkard angles, and, my personal bugbear, mega kitchen islands some it seems with the dimensions of aircraft carrier landing strips. Timely perhaps to revisit Conran`s House Book series.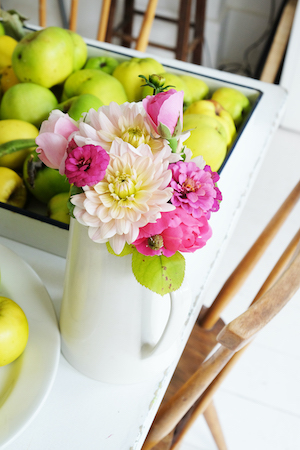 Even thought the Zinnias are fading some stems continue to push up a few new vibrant blooms . Just think all of these from a sprinkling of seeds back in early summer. These and more garden thoughts are percolating whilst I sit at my desk and I also write about autumn for my forthcomng book....Can`t wait to tell you more about it!!!.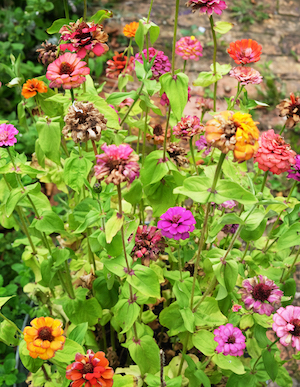 This is what I mean about the overall greenness of the garden on my return from Olhao: such sweet grass scents and the rhubarb is rampant, both signs of recent rain..The beans are all over on the plant in the foreground but there are runner beans feasts (steamed with garlic and butter ) ahead with the scarlet flowers and emerging pods on the specimen in the background: one of the only two of 25 seedlings that made it to this stage. Survival of the fittest?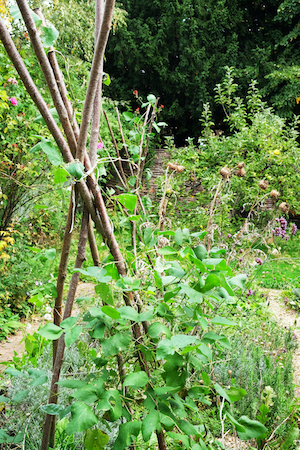 Olhao in early September is hot, still and pleasingly less crowded. The beach on Armona calls and I sit under the umbrella playing with brushes and acrylics, trying to make sense of the coastal textures and colours.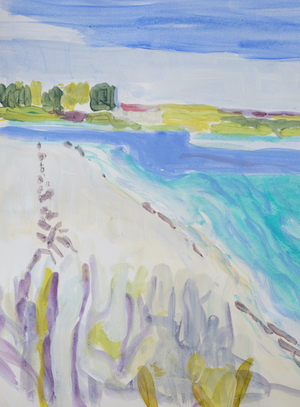 The Saturday market is suffused with oranges and reds: thick pumpkin wedges, glossy pomegranates and Rosa tomatoes the size of small footballs.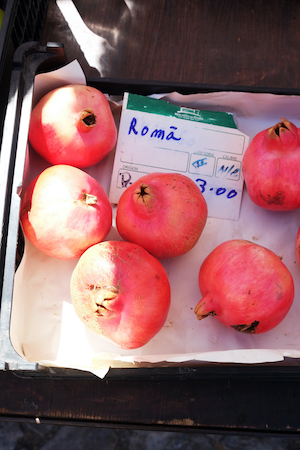 31 August Before my Olhao departure I pick a colanderof runners, with instructions for younger daughter to enjoy. The verdict was mainly good, although there was some string and toughness..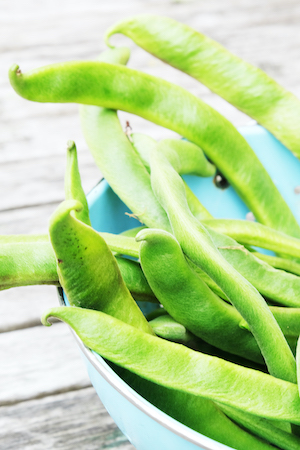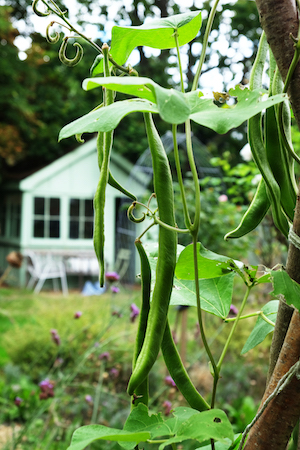 Auguse 2nd Our Puglian visit combines impossibly beautiful scenes of olive groves, sparkling sea, gelato and gelato coloured architecture. I inhale heady cologne scents wafting from beyond the thick rope curtain at the barber`s in Carpagano and get hooked on espressino freddo con panna - basically an intense cold coffee kick with cream in a glass.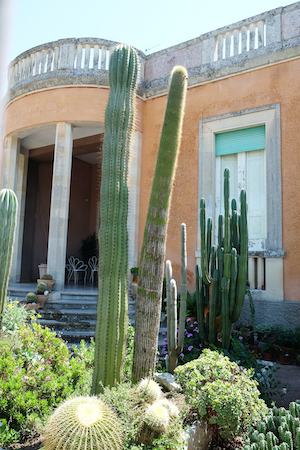 Summer dried grasses in the countryside and extraordinary cactus garden in town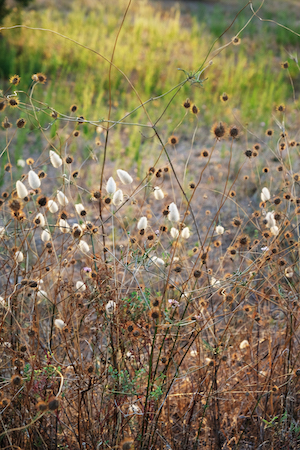 Pool at Pasulo by me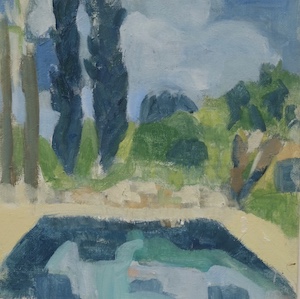 Evening light -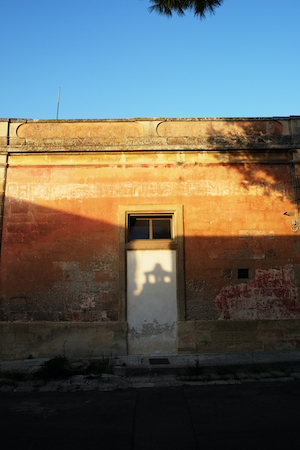 It smells heavenly beyond .....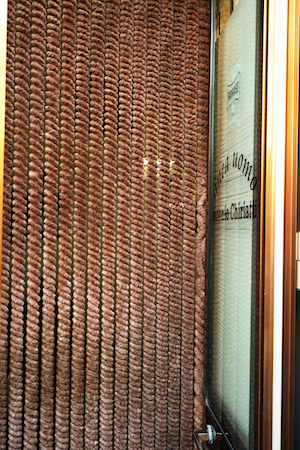 lst August I say goodbye to the garden en route to Puglia at the heel of ( Southern )Italy. Friends have moved in to dog sit the elderly one who will turn 16 in September.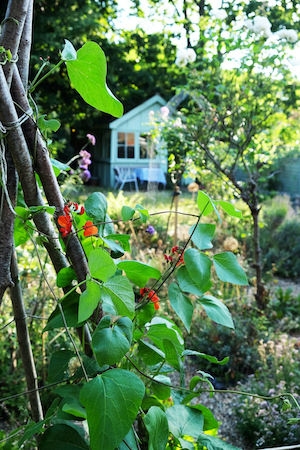 Zinnias in full bloom: the zinc bucket will later make way for the `thalia` narcissi bulbs, which have been drying in the shed. Recycle recycle.. is all part of the garden mood and adds to why gardening feels so productive and nourishing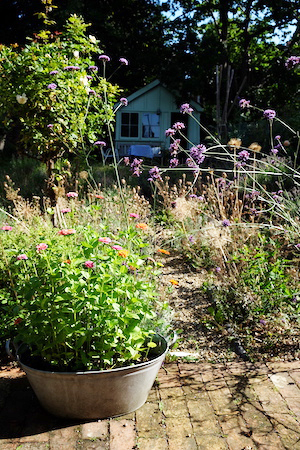 21st July Birthday dahlias from Jane in a pot... a great way to have cut flowers on tap.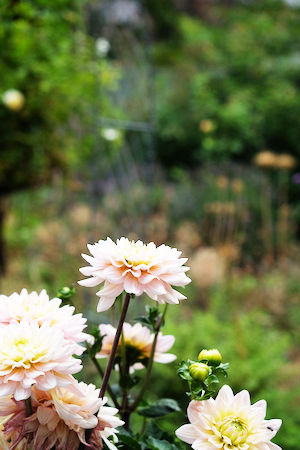 Tags: september, garden, sunflowers, roses, puglia, olhao, painting,