A christmas rose
15 December 2015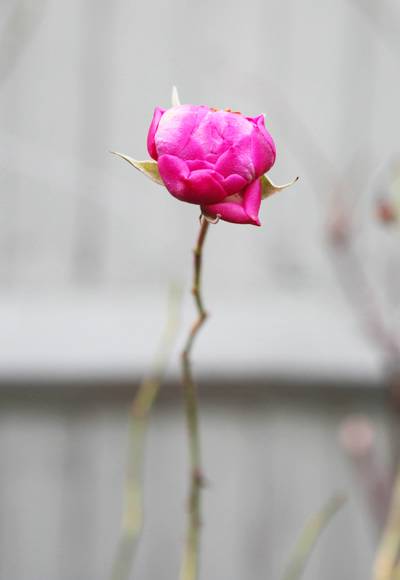 Against the drab died-back look of winter the last few roses (see here, a
John Clare
specimen) decorate the garden in defiant shots of frivolous summer pink. I cut some blooms for the table to join candles and a bowl of aromatic clementines in a simple festive still life.
In the season for boxes of delights, I find particular pleasure in unpacking after a year`s rest in the attic irisdescent baubles and a peg doll fairy for the tree. And, there is all the hope and spring potential in the tulip and allium bulbs. Arriving in boxes by mail order, they are tucked amongst newspaper bedding, in net sacks and brown paper bags with special holes to keep the bulbs cool and dry. It is worth noting that most bulbs should be planted at a depth that allows twice their own height of soil above them. Shallower planting is ok but the bulbs are unlikely to perform well after their first year, and there is the added danger of being easier to be scavenged by squirrels. I have just finished planting about 300 pink tulips (including Blue Heron and Recreado) purple giant fluffy alliums (Gladiator and Globemaster). Do hope the rain and sogginess will dry up for spring or I fear the consequent snail plague will be not only a threat to the young foliage but an unwelcome preoccupation.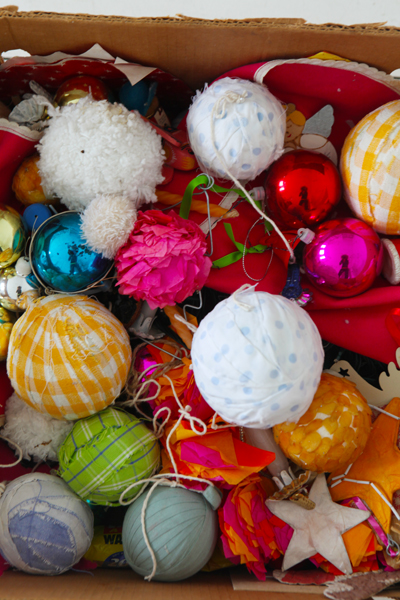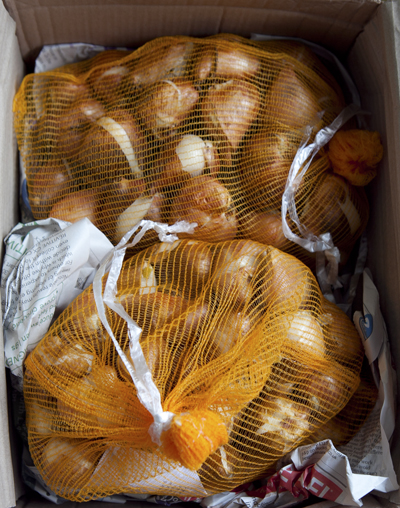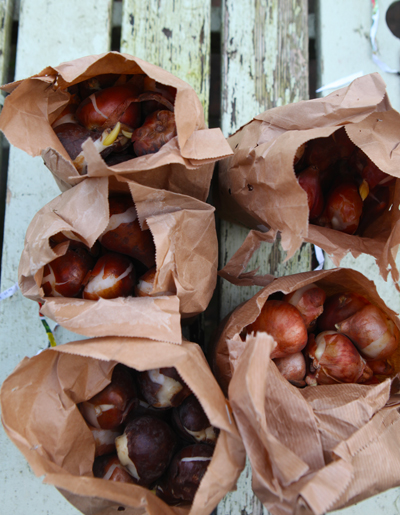 Hooray, the last bulb is in. Time for a warm up by the fire!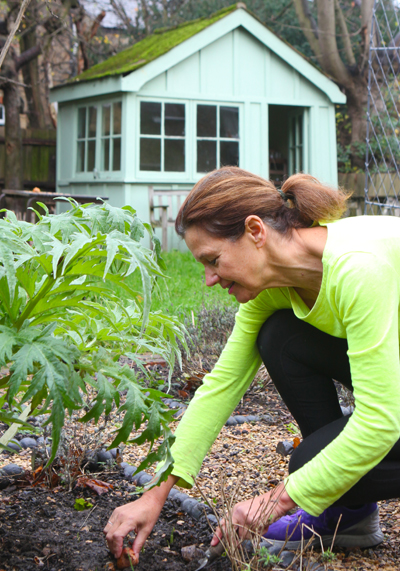 Tags: christmas, roses, pink, winter, bulbs, garden