Shots of purple
21 May 2014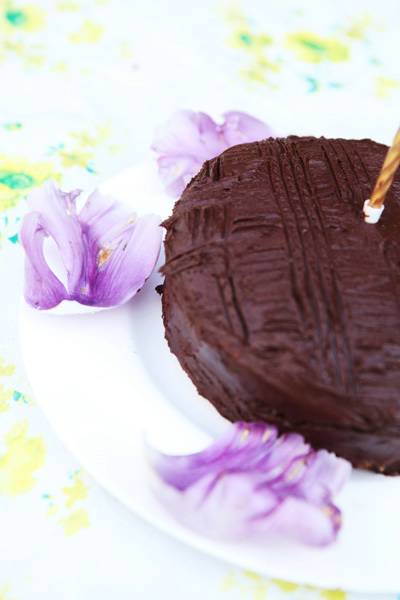 When the garden is looking as heavenly as it is at the moment I have no huge need to spread my wings in search of new excitement. ( Although I would rather like to go dancing....... ) This week it is our clever lodger Jeffrey`s birthday and there is cake for tea and all the gorgeous purples and greens of early summer to mark the occasion.

Lucky to have the last fading tulip petals (they`re edible!) to decorate a chocolate Victoria sponge using the recipe from my
cookbook,
and to enjoy it against a garden canvas of
alliums
and lime green lavender and lemon balm leaves: one of my favourite colour pairings.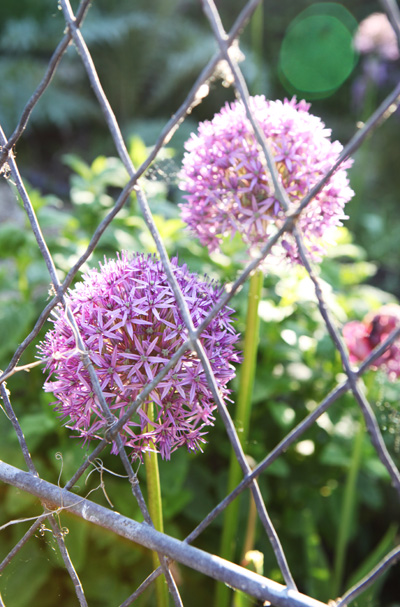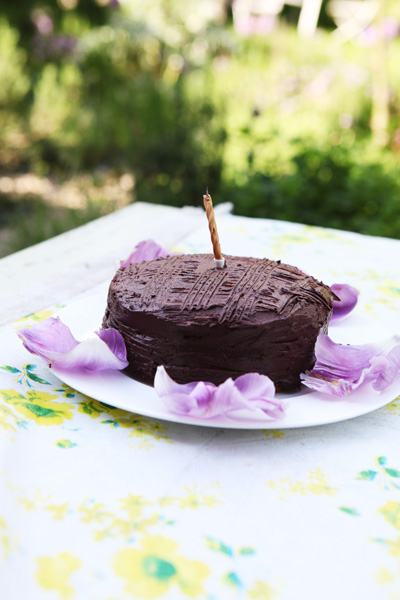 See how a purple/green combination works in printed floral cotton: a remnant used to patch one of my chidren`s jeans pocket.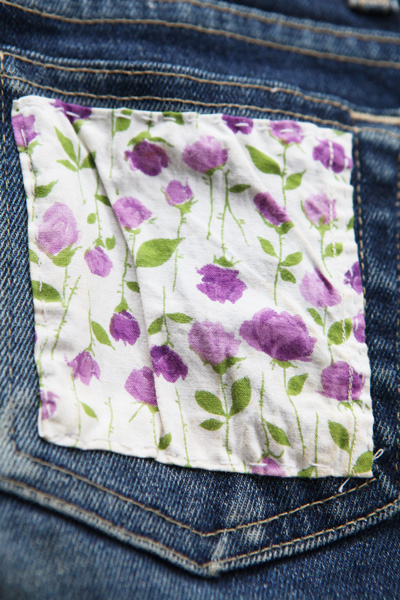 Tags: purple, lime green, purestylecolour, summer, baking, chocolate, garden