More of my pink passions
03 May 2015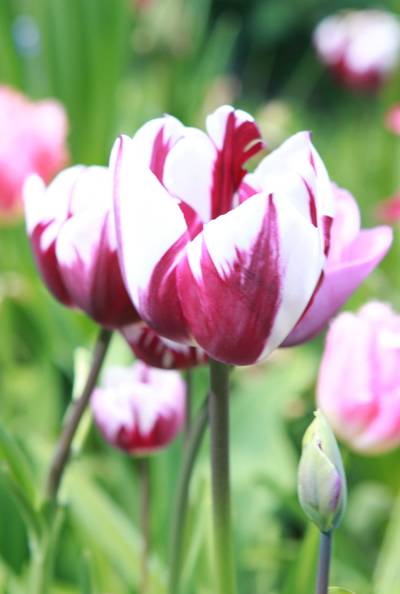 Last week while I was feeling the breeze in Barbados and reconnecting with long lost Bajan Cumberbatches (an extraordinary story of which I will write later ) the garden was busily bursting forth in an explosion of tulip colours. On the plane home, I was yearning for the Bajan sea colours which are of unspeakable beauty: gazing from the verandah each day at a glassy expanse of dark blues on the horizon, then ultramarine, and in the shallows, luminous turquoise flecked with white froth. But after battling against the early morning commuter flow at Clapham Junction and dragging my wheelie bag up and down the hill, my mood lifted as soon as I saw the floral beauty by my very own back door .

NB I planted the bulbs randomly and so not quite sure what is what, but know that that the varieties include: Lilac Perfection, Violet beauty, Fringed fancy frills, Lily flowering China Pink, Triumph ( the white and beetroot coloured ones) and blue parrot tulips, from Dejager
Crocus and Rose Cottage .


Tags: spring, tulips, garden, simple, pink,