Market couture
17 March 2015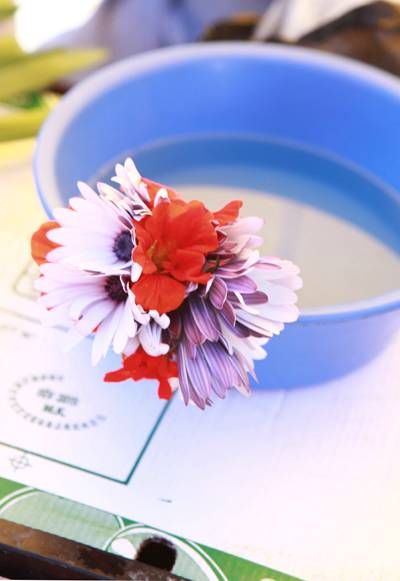 The Saturday Olhao market is in itself a wondrous gem. Yet amongst the makeshift counters and shady awnings it`s the one-offs ,a simple woven basket of glossy fresh white eggs or a bundle of roughly tied herbs from the seller`s garden that are the most special, at least, for me. A posy of wild flowers, dunked haphazardly in a plastic washing up bowl is everyday, yet artful and intimate, far from the supermarket `mixed seasonal bunch` . The creators of Olhao`s market couture tend to be the beady eyed older ladies whose stock is less plentiful, and bountiful then some others, but they sure know how to make a few oranges rock on a bed of shiny green leaves.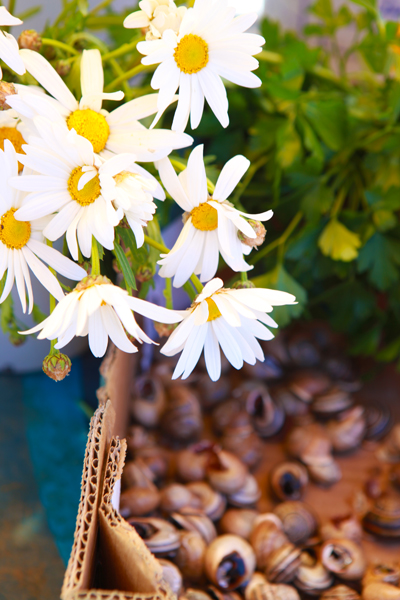 Daisies, and snails.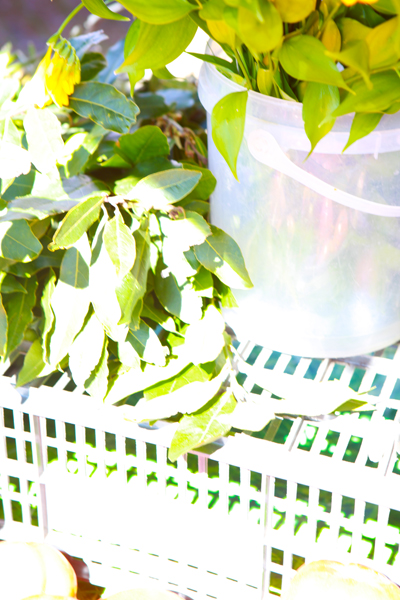 Buy a bundle of bay leaves - so good for flavouring meat and fish stews.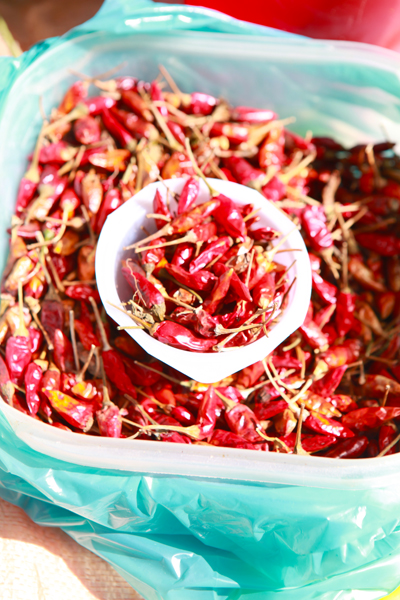 Petite piri piri peppers are packed with fiery energy. Be prepared. NB And are even more dangerous if you buy them in jars dried and crushed.